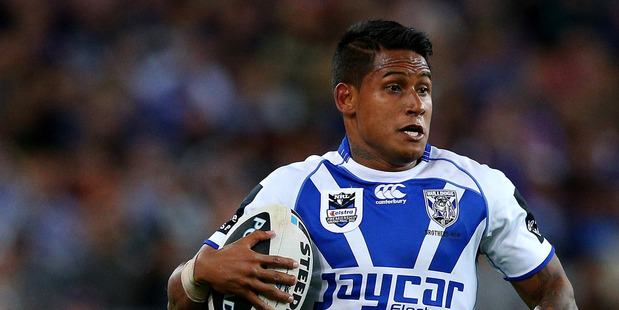 Coach Des Hasler says Ben Barba's welfare is more important than footballing considerations and he won't rush his superstar fullback into the Canterbury side to play Melbourne in Thursday's NRL grand final rematch.
Barba trained with his Bulldogs teammates yesterday for the first time since he was suspended indefinitely on February 25 over gambling and alcohol issues.
Hasler said the two weeks Barba had spent dealing with his issues at a private clinic had been "fantastic for him" but he was not yet ready to return to the NRL.
"This early in the competition we won't be making any rash decisions related to Ben's welfare," Hasler said yesterday.
"So at the moment I can't give an answer on his immediate comeback. That will probably come midway through next week when he has got some solid training under his belt.
"Is he going to play against Melbourne? No, he won't play," said Hasler.
Barba's likely comeback game will be against South Sydney in round four on Easter Friday next week and Hasler said his time away from league would not have set back his preparation for the season.
"The programme that Ben underwent was just fantastic for him so we are really pleased," Hasler said.
"I don't think the time away would have set him back a long way at all. In fact, it might not have set him back at all.
"Physically, he is okay so [the decision on when Barba returns] it will be made by our HP [high performance] department. And we will be making that decision halfway through next week."
-AAP