Most providers will allow people who are eligible to withdraw funds as a one-off lump sum or as a regular payment.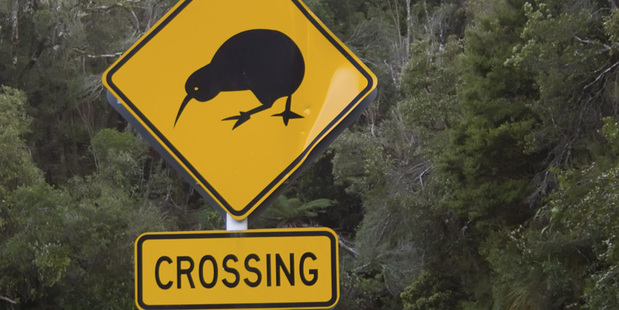 How can I discover how much I have in my KiwiSaver and when I am able to draw some of it down? Perhaps you can answer these questions for me.
You can find out your KiwiSaver balance by contacting your KiwiSaver provider.
Ask whether they offer online services so you can check your balance whenever you like.
If you are unsure who your KiwiSaver provider is, contact Inland Revenue on 0800 KIWISAVER (0800 549 472).
Alternatively, you can complete an application for a new KiwiSaver scheme and the provider will track down and transfer over your KiwiSaver balance for you.
KiwiSaver savings can be withdrawn when you reach NZ Superannuation eligibility age (currently 65) or, if you join KiwiSaver after you turn 60, after five years' membership.
You can apply to make an early withdrawal in certain circumstances such as a first home (or second chance) purchase, financial hardship, serious illness or permanent emigration.
To find out about early withdrawals, contact your KiwiSaver provider or have a look at their website.
•Blair Turnbull, ASB executive general manager of wealth and insurance.
I have been reading of the new regulations expected in July 2013 for Kiwis working in Australia.
At the time I left New Zealand to emigrate to Australia, I was told by my KiwiSaver provider that I can withdraw my funds after living overseas for 12 months.
After this regulation passes, will it be applicable for people moving to Australia henceforth or will it be applicable to people who already left New Zealand in October last year as well?
The transtasman portability legislation will apply effective immediately from July 1, 2013 whether you are in New Zealand or have already moved to Australia.
In your situation as you will not have been in Australia for 12 months then you won't have met the criteria under the rules for withdrawal due to permanent emigration before June 30, 2013.
Your only option from July 1, 2013 will be to transfer your KiwiSaver account to a complying Australian Superannuation Fund.
You will be able to do this any time after July 1, 2013 as opposed to having to wait for the 12 month anniversary of your departure.
•Carmel Fisher, Fisher Funds managing director.
I have reached 69, been in KiwiSaver for more than five years and have retired.
I'm not in a position to contribute any more as the pension is my only source of income.
I realise I will still be paying management fees and query whether it is better to keep the money invested or put it on long-term deposit?
I know you can't re-enter KiwiSaver so it's important to get it right first time.
I don't have any other investments and intend using KiwiSaver to supplement my income as needed.
I presume there are various options as to how much you withdraw at a time.
Can you do it monthly?
Like you, many retirees who have a KiwiSaver account may now be weighing up their options, especially if they are in need of extra income.
Now that you are free to access your KiwiSaver balance you have the ability to decide if it is best to leave your funds where they are or move them into an investment that may better suit your current needs.
Term deposits are an option that many retirees have relied on for regular income and may well be part of the solution; however, bank term deposit rates (net of tax) are not currently producing much more than the rate of inflation and so you should consider all available options.
Using a managed fund (such as your KiwiSaver fund) may give you more diversification as well as an opportunity to keep your savings growing, but it will generally also be subject to fluctuations in value.
While fees will be a consideration, what you decide should ultimately depend on your particular needs, your attitude to risk and your longer-term investment goals - it may well be worth getting some professional financial advice.
Most KiwiSaver providers will allow eligible retired members to make withdrawals either as a one-off lump sum or as a regular payment.
Contact your KiwiSaver provider to find out what sort of payment frequency they allow and what their minimum payment amount might be.
If you opt to receive a regular payment from your KiwiSaver account, the amount may well include a portion of your savings and so your KiwiSaver balance may reduce over time.
•Sean Butler, Fidelity Life investment specialist.
•Disclaimer: Information provided is stated accurately to the best of the respondent's knowledge at the time of publication. It is general in nature and should not be construed, or relied on, as a recommendation to invest in a particular financial product or class of financial product. Readers should seek independent financial advice specific to their situation before making an investment decision.
To have your KiwiSaver questions answered by the Herald's panel of industry players email Helen Twose, helentwose@gmail.com.