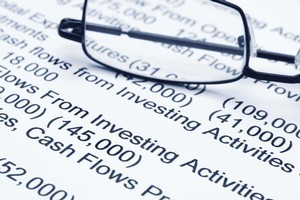 The Financial Markets Authority is giving all issuers of investments to the public until January 1 next year to get all their prospectuses and investment statements comply with the new financial markets conduct law.
The financial markets watchdog has also issued guidelines for issuers to help them meet the new test of "clear, concise, effective" documents that help ordinary members of the public decide whether to invest their money.
Among requirements are some learnt from recent experience in the finance company and KiwiSaver sectors. For example, all KiwiSaver funds must report any fee rebates or non-core income that could be boosting its returns artificially.
Submissions are sought on the 59 page consultation document by March 9, but they will apply from May 1, the FMA said. That is one month after the FMA drops the vetting service it used to provide for companies, in favour of simple, clear guidelines on information to include.
Plain English writing is urged, and the use of photographs and brand imagery is discouraged unless necessary to explain the offer. The FMA suggests spacing, colour and font choice are as racy as most of a prospectus or investment statement should be.
For related party transactions, the FMA says it will apply New Zealand accounting standard IAS 24.
"If this is not used in a disclosure document, then we propose to require an issuer to disclose that they are using a different definition and why."
All new investment documents issued from May 1 will have to comply with the guidelines, and other issuers will have until January 1 2013 to update their investment materials.
It had earlier thought updating could be achieved by October 1, but decided there it would be less of cost burden to issuers and investors to allow an extra two months.