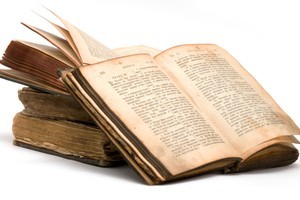 News that Shakespeare is no longer a compulsory component of the English curriculum wasn't really news.
Studying Shakespeare has been optional for years and English teachers say that students are shying away from choosing a subject perceived to be difficult.
Some people, I imagine, felt a certain grim satisfaction on hearing that the Bard's works were being consigned to the scrapheap. Shakespeare taught badly would be agony indeed.
But it seems inconceivable that English could be taught, as a subject, without so much as a sonnet by the great English playwright being included.
To say he is not relevant is to say that love and passion, jealousy and greed, and rage and humour are no longer relevant.
There's a Shakespearian play for every occasion, but I concede that you need to see the plays performed well to really get them.
Many of his works are bawdy, earthy and iconoclastic - as indeed are the works of long-dead Latin poets.
Catullus in particular was an eye-opener for an innocent 15-year-old Catholic girl many years ago.
Shakespeare's works deal with raw human emotions - the sorts of emotions that torture teenagers, so how could they not appreciate the Bard?
Fashions in education change. It used to be all about old dead white guys. Now it's not. But some old dead white guys are worth preserving. Although curriculums change, humans and the way they live and love have stayed the same. Nobody understood the human psyche better than Shakespeare.
My education is all the richer for making his acquaintance.