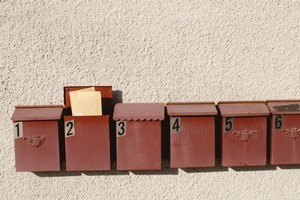 Thursday was the first day of spring and also Random Acts of Kindness Day.
It was also the day newsrooms reported that an 88-year-old Wellington man had been found dead in his flat, and had probably been there for a year.
Nobody had noticed and nobody had cared that Michael Clarke was gone.
His fellow tenants and his landlord, the Wellington City Council, said Clarke was a reclusive man - a man with no close family who kept to himself and was extremely private.
Other tenants in the council-owned apartment block said they were put away in the flats and forgotten about, and some journalists seemed to think that was the council's fault - that they should be more proactive in looking after their tenants. That's hardly fair.
The council isn't running an institution or a managed-care facility. Surely if blame belongs anywhere, it's with Clarke's neighbours. I find it incredible that no one thought it strange that there was no noise from his flat, or that letters and junk mail were building up in his letterbox, or that he hadn't been sighted for months.
Some people choose to withdraw from society. There may have been family feuds or disappointments. There are some who don't want the pressures and obligations that come with relationships and would rather be alone. They guard their privacy fiercely and do not take kindly to visitors.
And that's their right. But surely there can be a happy medium?
It seems incredible that a man who spent 88 years walking in this world, who'd lived a life and had stories to tell, could be invisible.
Perhaps, as a random act of kindness, we could check on those crotchety neighbours or elderly friends, risking their wrath at this intrusion.
Choosing to live alone is one thing. Being left to rot without a single solitary soul to note your passing is quite another.