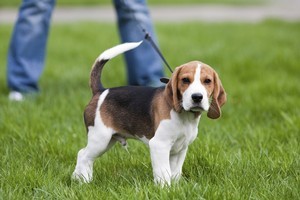 The third volume of the Auckland Council Long Term Plan is now out. I don't expect it to go straight to the top of the best-seller lists.
Nor would I normally read a document like this, as years of covering turgid council meetings when I was a junior reporter have given me an aversion to anything resembling council minutes.
But it's just as well somebody is keeping an eye on this stuff. Towards the end of the 245-page document is a list of the proposed dog registration fee hikes - in some cases, by more than 120 per cent.
What makes matters worse is there seems to be no recognition of people who take seriously the responsibility of owning a dog.
In the past, if you had a dog owner licence, which involved a one-off test and on occasion a property inspection, you received a reduction in your fee. That's gone under the proposed scheme.
For example, if you had a desexed dog and a dog licence, you used to pay $47 a year. Under the new rates, which will come in on July 1, that will jump to $120.
The council maintains it has to raise the fees to cover a shortfall in operating expenses - but I thought the dog control service had been contracted out.
Certainly that would explain why dog control moved from a public service - checking on abused animals, rounding up strays, dealing with dangerous dogs - to a revenue gathering operation - cruising the parks looking for wealthy widows who will pay the exorbitant fine for having a dog off the lead. If the private contractor can't make ends meet, why should that concern ratepayers?
Interestingly, the proposal to raise registration fees wasn't included as part of the council's dog policy which is up for submissions until 4pm tomorrow.
A Facebook group, Stand Up Auckland Dog Owners, has been set up to co-ordinate submissions and discussions around the price hikes.
And it's not just dog owners who are facing huge increases - a Rodney fish-and-chip shop owner told me his food premises licence had gone up from just under $400 to $1300, and I bet he's not the only one.
I've been taught a valuable lesson - anything put out by this new council needs to be read, and read closely.
The need for extra revenue to fund its grandiose plans will mean every rate and licence will be targeted.