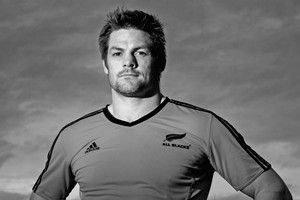 The worst-kept secret in rugby is out - Richie McCaw's foot is buggered.
For weeks, word around the gym where the Rugby World Cup teams train occasionally has been that Richie's foot was not good. Screwed - literally and metaphorically speaking.
I'd heard long before the news was released to the media that Richie would need an operation on his foot once this World Cup is over.
It's weird how these All Blacks are reduced to their body parts - Richie's foot; Jonah's kidney; Daniel's groin; Sonny Bill's abs.
These men are three-dimensional beings with private hopes and dreams and ambitions, yet their bodies have become public property to be discussed, debated and commented on.
There's no doubt that the news of Richie's foot problem, combined with Daniel's groin, has sent a frisson of fear throughout All Blacks fans.
But the most important body part in a rugby player is his heart. And I have no doubt that for all the abs and the kicking legs and the kinetic power a player may have, the team who wins this Rugby World Cup will be the team with the biggest heart.