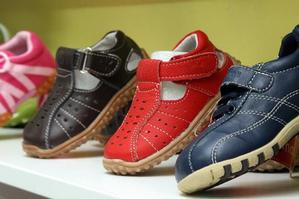 When I was a younger woman I would regularly rage at my mother for dressing myself and my sisters so badly when we were children.
It was half in jest of course - I also raged against my insufficient bust which I blamed on her genetic inheritance - but there was a kernel of truth in my fulminations.
And plenty of proof.
There was I, in my J3 class photo, gappy smile atop yellow skivvy (my mother's favourite all purpose garment), gappy brown shoes, long socks, a bobby pin holding down mousy, kinky hair, and a skirt that looked as if it had been made from a bathroom curtain.
There was myself and my two sisters at our aunty's 21st birthday, dressed in outfits that are, simply put, plain loopy. Frilly sleeves and frilly skirts and totally white save for the different coloured trim (green for me, pink and blue for each of my sisters).
We looked like a pasty-faced, adolescent version of the Pointer Sisters (who were, by coincidence, highly popular in 1983, the year the photo was taken).
Of course, part of this terrible fashion legacy is a natural result of having come of age in the 1980s. But it was also etched into my mother's highly practical, Presbyterian nature to dress us in utilitarian clothes that would last large stretches of our childhoods.
Hence, the aforementioned skivvies that started out looking like tents and finished their lives ending at our midriffs... Socks that were more lint balls than actual sock.
Leotards that left precious little to the imagination (fine when you're a slender 6-year-old. Not so fine when you're a chubby adolescent!) Skirts held up by uncomfortable elastic bands. Endless versions of the school t-shirt, exhorting everyone to "Play The Game!"
How I longed to be like my best friend Kylee, whose incredibly fashionable mother dressed her daughter in cool white socks, Mary Jane shoes and the most delicately stylish new fashions, many of which she ran up on her own sewing machine.
Many things have happened since those days, of course. I grew up and became aware of what I was wearing and tried to exert control over it. I might add the results were not much better than my mother's.
She then passed away, so I could no longer rib her about her role in those incredibly geeky younger years - how I long to be able to!
And, finally, I have had a daughter of my own. And, perhaps unsurprisingly, I realise the very same thing I once accused my mother of, I myself am now guilty of. Which is, I simply can not be bothered with all the lovely fashionable clothes for my little girl.
I have friends with wardrobes full of beautiful clothes for their children - in particular their daughters.
Kylee, my friend from childhood, dresses her young son in amazingly cool garb, as you would expect with her style genes.
But I have to say that nothing annoys me more than trying to keep beautiful clothes beautiful, and I love watching my crazy 18-month-old tear it up in her brother's old clothes.
I also love to see her stuff her face with food, run around with no shoes, make no bones about what she wants, and generally act in a most unladylike way.
Because sooner or later life ensures that women 'Play The Game' of life.
Women differ on how much they deign to follow fashion, or slather their faces in makeup, or starve themselves to stay slender. Some women reject these privations altogether - but they are rare.
And it is not that staying slim, made-up and fashionable is all bad either, but rather it is a time consuming business that seems to occupy a large portion of the brain power of even the highly intelligent women amongst us.
My girl now is blissfully unaware of how she might be judged by the opposite sex.
She doesn't care if her fringe is crooked, her face is covered in Marmite and her pants are actually pyjama bottoms.
All she wants is the love and attention of her family - sigh. What a simple, lovely life to have for a time!
If the price for this happy ignorance is that one day she - like me - looks back and rages against her mother's crappy choice in clothing it will, I have to admit, be a small price to pay for the happiness it gives me now!
- Dita Di Boni