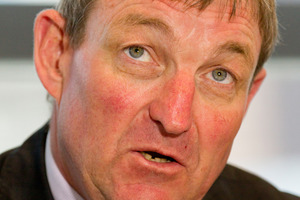 The Serious Fraud Office is expected to make an announcement regarding Hanover Finance early this week.
The office has spent longer mulling over whether to lay charges in the wake of the Hanover collapse than in the case of any other finance company it has probed.
But the Business Herald understands an announcement on Hanover is likely today or tomorrow.
In April last year, a Court of Appeal judgment said Hanover failed in mid-2008, causing substantial losses to depositors.
About 16,000 people with investments totalling more than $500 million lost most of their money following the failure of Hanover and related companies, and the sale of assets to Allied Farmers. After receiving complaints the SFO launched an investigation in September 2010.
More than 2 years later the SFO's Hanover file has remained open, with no charges being laid.
Acting SFO chief executive Simon McArley told the Herald in February that the matter had been going on for a long time.
McArley said the investigation phase had concluded last year and some of the office's work had been peer-reviewed by external experts.
Separate to the SFO investigation, the Financial Markets Authority is taking civil action against six former Hanover directors and promoters over allegedly misleading or untrue statements made in offer documents.
The FMA is seeking compensation for investors who put $35 million into Hanover Finance, Hanover Capital and United Finance between December 2007 and July 22, 2008.
The market watchdog is also seeking penalty orders against the defendants, and if the claim is successful, the former directors and promoters could each face fines of up to $5 million.