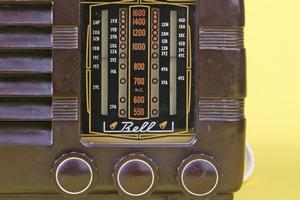 The media studies lecturer who set up the popular Save Radio New Zealand campaign has a little experience in commercial radio.
In 2002 Jake Quinn worked for six months at radio station Central FM in Waipukurau, Central Hawke's Bay.
"But it was not my cup of tea," said Quinn, nowadays a lecturer at Auckland University.
Quinn studied politics and communications at university.
He worked in Parliament as a press secretary for Labour Party ministers.
He says that from 2006 to 2008 he worked with Michael Cullen, Judith Tizard and Steve Chadwick.
He had an internship in Chris Carter's office and Chadwick's.
Quinn is a passionate supporter of public radio and the campaign has revealed a groundswell of support for an advertising-free RNZ.
But like many of the supporters for the Facebook campaign - and others criticising Government calls for RNZ to look at new ways to meet budgets - he does not see the previous Labour governments as culpable in RNZ's default status - in a cash crisis.
At midday yesterday, the Facebook campaign had 14,500 signed up to the proposition: "The Government appears hell-bent on driving Radio NZ into the ground."
The campaign says: "This simply cannot be allowed to happen. Radio NZ is the last true provider of public service broadcasting in NZ."
Unions with members at RNZ - the EPMU and PSA - are also backing public broadcasting.
RNZ staff are banned from the debate.
Some staff are wary and don't want the campaign to develop into a wholesale endorsement of management with RNZ not working on new options.
FIVE-YEAR PLAN?
RNZ chairwoman Christine Grice is a strong supporter of chief executive Peter Cavanagh.
Cavanagh was given an extended, five-year contract in June, 2008.
The board, chaired at the time by Labour appointee Brian Corban, unanimously approved Cavanagh's appointment shortly before the election.
The job was not advertised and made without consultation with the National opposition.
Sources familiar with Government thinking said the Nats had been unimpressed and this was part of the ill-feeling toward the RNZ board.
Another source said that RNZ had been caught out by the Government.
The board had thought the funding freeze would last for three years but the Government had changed that to five. This was why RNZ hadn't dealt with some of its issues.
RIGHT V LEFT
In opposition, National MPs sometimes branded RNZ Radio Labour, claiming it had a liberal bias - an accusation the right wing makes about many journalists.
But the Nats have been intensely uninterested in broadcasting - beyond removing the threat of regulation for Sky TV.
Many will be suspicious about National's interest in change at public radio.
Quinn says internationally the left has been a strong supporter for public radio.
Apart from a natural support for the private sector, the Cabinet includes people with a background in private radio - Murray McCully and Coleman's offsider Communications Minister Steven Joyce.
As an entrepreneur who made his millions in private radio, Joyce had his own views on the role of the state sector in radio and on the status of RNZ.
ET TU LABOUR
Labour folk think National has been embarrassed over reaction to the RNZ leak.
But it's a bit cheeky to get all high and mighty.
Former Prime Minister Helen Clark, who has expressed her support for RNZ, is an unlikely champion for public radio.
Under Labour, there was a sense that RNZ drifted into a liberal ghetto that viewed its audience largely as policy analysts based in Kelburn.
Labour's sense of ownership never translated into additional funding and it was a party to the underfunding specified in a report from KPMG.
Meantime, Clark entrenched the system where the bulk of broadcasting money was given to commercial TV.
Elsewhere, EPMU president Andrew Little has offered words of support. But the president of the Labour Party will also be cautious about wading into this debate with a political edge.
BALDACCI BACK
It cannot be too bad at RNZ. The firm has hired Susan Baldacci as Auckland producer for the Jim Mora show on weekday afternoons.
The American-born broadcaster - who was an able producer in the halcyon days for Paul Holmes when he was on TVNZ - replaces Meredith McGrath, who has gone to book publisher Hachette as a publicist.
The big worry will be that Baldacci will be poached by television which has much more money to spend. She is expected to start in April.
FUZZY PICTURE
As Radio New Zealand takes its default position - naked, starving, pleading for cash - Television New Zealand is struggling commercially, but retaining generous indirect subsidies.
TVNZ cannot be blamed for the drop in revenue, declared in its half year results this week. All media have taken an unprecedented hit in ad revenue, and its audience numbers have been strong.
But financial results do not reveal how much money is being spent on new media like TVNZ.co.nz and TVNZ ondemand.
The push into new media makes good sense strategically as TVNZ heads into an era with more TV over the internet.
A strong online arm will make TVNZ more saleable when the Nats get around to privatisation if it makes a second term. But as TVNZ aims to slice another $40 million from budgets, looking at staffing, local programmes and news budgets are being sacrificed to pay for the online arm. Will the next round of layoffs be made to the core business of making and screening programmes?
Or will they be made to the numerous middle management human resources and business analysts at state TV?
TIVO NUMBERS
Hybrid Television Services was reportedly surprised by comments from its New Zealand partner Telecom last week. Telecom said in its latest financial results that New Zealand uptake for the advanced personal video recorder TiVo had been modest.
TiVo's Sydney-based boss Robbee Minicola said that it is better than expected. Hybrid - which is one third owned by TVNZ (which paid $8 million last year) and two thirds by the Australian Seven Network - refuses to specify sales in both Australia and New Zealand.
But it is surely relevant given the lack of content and that consumers will be paying out money with the expectation that it will be growing.
THE DARK SIDE
Bill Ralston was spotted recently providing media training for John Banks at the Big Gay Out and it seems it was not a one-off for the veteran journalist and former head of news and current affairs at TVNZ.
"I've gone to the dark side," he said, referring to the change from journalism to PR. He will work alongside his partner Janet Wilson. "The media industry is shrinking ... I'm still too young to retire so I thought I'd get my head around PR strategy."