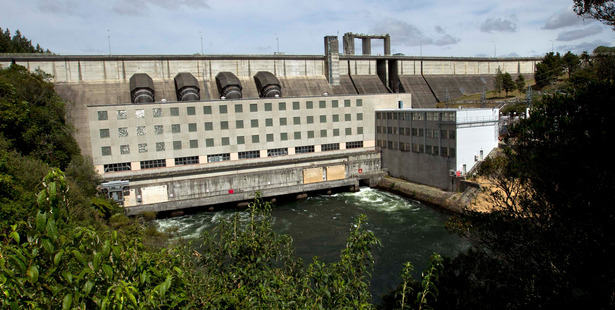 The partial float of Mighty River Power is starting to show symptoms of becoming a Mighty Big Headache for National. And there is not a lot the governing party can do about it.
Early trading in the electricity generating company's shares saw the stock make rapid gains and hit a high of $2.73. Less than two weeks since its listing, however, Mighty River Power has shed those gains, falling back to and, briefly, below its public float price of $2.50. Yesterday the stock closed up 3c to $2.52.
It is anticipated the price will pick up again as passive share index-based investment funds meet requirements to include the stock in their portfolios.
Regardless, National has been careful to stress a major motive for its partial privatisation programme is to get more New Zealanders investing in shares on a long-term basis, rather than seeking a quick profit.
That no one is currently making much, if any profit, from selling their allotted shares has at least closed off one avenue of attack from Opposition parties. Likewise, National cannot be accused of having sold the 49 per cent stake in the company too cheaply.
Even so, the current price must be both disappointing and worrying for National. It comes on top of the smaller-than-expected number of New Zealanders who sought shares - around half the number who bought shares when Contact Energy was floated in 1998, a time when opposition to state asset sales was more pronounced than now.
National's intention to bring the two remaining state-owned generating giants, Meridian Energy and Genesis Energy, to market later this year or early next year is starting to look rather ambitious.
National blames the joint Labour-Greens plan to stop price-gouging in the wholesale electricity market as the reason for the Mighty River Power float not being the overwhelming success the party was punting on.
But National has to live with that new fact of political life. Unless National offers a far more attractive loyalty scheme there will be little incentive to apply for shares in Meridian and Genesis if Mighty River Power's share price remains in the doldrums. That could leave National having to sell more shares to foreign investors, which creates other political problems.
The big question is whether National has over-estimated the likely demand for shares in the power companies, particularly among its target audience - the so-called "Mum and Dad" investors.
So far National's partial privatisation policy has survived vigorous challenges from Maori and other opponents. There is still a lot of water to be released over the spillway, but it would be heavy irony were that policy to falter because the sharemarket could not swallow ever more power stations.