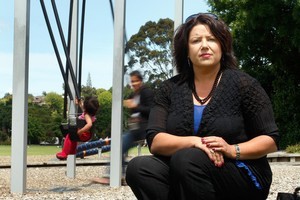 The final report of the Welfare Working Group is not as tough on so-called "welfare dependency" as it might have been.
However, the Government will deem it tough enough, thank you very much, especially in an election year.
The Government-appointed task force has stopped short, for example, of recommending highly contentious, American-style time-limited benefits.
The Paula Rebstock-chaired working group has also steered away from recommending the introduction of some form of social insurance - something which would have been a huge shift in the way social assistance is delivered by the state.
But some of the recommendations are still pretty radical by New Zealand standards.
Prime Minister John Key and Social Development Minister Paula Bennett can now cherry-pick the ones that are more politically palatable and discard the non-starters.
National may still pick up some of the more radical suggestions. But in being selective - rather than implementing the whole report holus-bolus - National can make itself look moderate on welfare reform compared with yesterday's report.
It took Key little time to knock back one of the most contentious recommendations - that women who have additional children while on the domestic purposes benefit should be looking for work once the youngest child is a mere 14 weeks old.
This suggestion seems to have been prompted by concerns that some sole parents will try to avoid work expectations by having more children.
The working group went even further, saying if the 14-week policy did not work, the Government should consider further "financial disincentives" - including that parents do not qualify for more financial assistance for any additional children born while on welfare.
All this left Key feeling "a bit queasy". It was a step too far. But he agreed with the task force that work-testing a sole parent when the youngest child was 3 made sense because the parent would have to work only 20 hours and the idea slotted into the Government's 20 free hours policy on early childhood education.
Significantly, under current policy, work-testing applies only when the youngest child is twice that age.
Key may also feel a bit queasy about a recommendation that parents on welfare have access to free "long-acting, reversible" contraception - a step which some will feel veers close to social engineering.
What may make Key feel really queasy, however, is the upfront cost of getting people off benefits.
Ignoring the highly pertinent question of whether there are any spare jobs waiting to be filled, the report puts the extra cost of increasing access to job-search services and providing greater support to those most at risk of long periods of "welfare dependency" at between $215 million and $285 million a year.
But a closer look reveals these figures do not include big-ticket items such as extra childcare facilities for sole parents so they can work.
The report says even if such costs are significant - and they will be - there remains a potentially large "fiscal dividend" of up to an eventual $1.5 billion a year waiting to be reaped from cutting beneficiary numbers.
The reality is that when it comes to meaningful welfare reform, Governments have to spend money to save money.
The extent to which National is willing to do that will be the true measure of its commitment to welfare reform.
Even before Christchurch was struck by yesterday's devastating earthquake, the Prime Minister was stressing that welfare reform was a long-term project.
Given the consequent pressure on already stretched Government finances, the quake may have pushed implementation of major welfare reform well past this year's election and even further into the future.