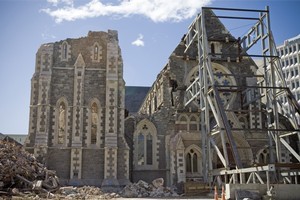 A young Swedish couple claim that their recent global travels have had a Forrest Gump air to them.
In the 1994 film, Forrest always just happened to be on hand when events of global significance were taking place.
This honeymooning pair claim to have run into not one, but six natural disasters as they followed their itinerary around the globe.
Stefan Svanstrom of Stockholm says he set out on a four-month-long honeymoon with his wife, Erika, and their baby girl on December 6 and immediately became stranded in Munich, Germany, due to one of Europe's worst snowstorms.
After that, he says, they experienced the devastation of a cyclone in Cairns, Australia, and the flooding in Brisbane, and narrowly escaped the bush fires in Perth.
Just before arriving in New Zealand, Svanstrom says, the 6.3-magnitude earthquake hit Christchurch and at the couple's last destination, Tokyo, they felt Japan's largest quake since records began.
- AAP