Are you in Japan or have you been affected by the earthquake/tsunami? Email us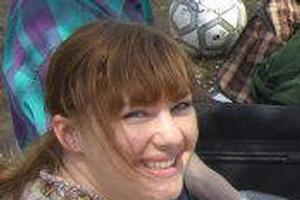 The Robinson family of Nelson breathed a huge sigh of relief this morning when they were finally able to speak to their daughter in Japan, ending 30 hours of desperate attempts to contact her.
Georgia Robinson, 24, is teaching English in Noda Mura, Iwate Prefecture, just over 200km north of Sendai, where Friday's tsunami struck, wreaking destruction of a huge scale.
Georgia's father Dirk, mother Brenda and younger brother Rory had been emailing, phoning, and checking websites for any news of her since the 8.9-magnitude quake struck.
They unsuccessfully tried to contact the Japanese Embassy in Wellington, and had sought the help of the Ministry of Foreign Affairs and Trade.
However, Mr Robinson told NZPA that after a "difficult" period since news of the quake and tsunami broke, they were finally able to get some sleep after talking to Georgia via the internet about 3.45am today.
Her American boyfriend had found her and took her back to his village and she was safe and well, he said.
Georgia could not talk long because there was no power and Mr Robinson was unsure of what her plans now were.
"I don't think she realises how bad it is.
"Half her town's gone, she said, but nothing like the other places."
Mr Robinson said he was unsure if Georgia would return as both she and her boyfriend were on contracts.
"Mind you, you come home to good old shaky New Zealand as well, I don't know where they'd want to be."
- NZPA