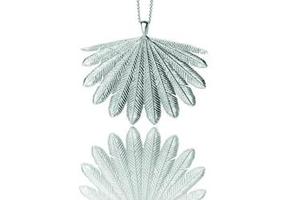 Small items that speak of Aotearoa are ideal for giving. They'll be welcomed both by homesick New Zealanders and by the overseas friends you visit on your travels.
Keep shopping simple by confining your choices to a few fail-safe categories. Food favourites, natural beauty products, jewellery, Kiwiana and New Zealand fibres or small ceramics all lend themselves to good gift ideas that needn't break the bank.
Look for items that are lightweight and compact. Carry a few spares suitable for gifting to anyone in case you need to conjure up a little present at short notice.
Gift stores, pharmacies and even the supermarket are good spots to shop. Or you can leave it until the last minute. Auckland International Airport offers the usual duty-free selections, but also has a decent wine shop and several good gift and clothing stores, including quality local lingerie.
There's also the book store, so why not pick up some good Kiwi reads for all ages? (Be cheeky, read it on the plane and pass it on afterwards.)
If you're mailing overseas, you'll have to send by courier post now, to be guaranteed your gift will reach its destination before December 25.
Paua angel $14.90
A cute little trinket for the tree. (From Paunesia, 35 High St, Auckland, paunesia.co.nz.)
Paua hasn't been so popular since the 1950s when it was used for everything from ashtrays to earrings. Shell jewellery boxes, mirror frames and, yes, jewellery are all back in vogue. If budget isn't an issue, seek out beautiful paua (blue) pearls.
Devonport Chocolates Hokey Pokey chocolate $10.90
Give them a taste of Kiwi with these dark chocolate tablets. There are kiwifruit and manuka honey flavours and smaller bars also. (For stockists see devonportchocolates.co.nz). Several other companies make similar NZ-flavoured confectionery.
Foodie items show flair. Try a good NZ olive oil, spices from native plants, such as horopito, or a fruit paste to serve with cheese. Remember to declare them on arrival though.
Boh Runga for New Zealand Mint earrings $129
The singer with a sideline is now onto her fourth jewellery range. These miro miro feathers from the Feather Kisses collections are delicate designs also available in a necklace and bracelet. (From Redcurrent, Texan Art Schools, Flying Saucers and other gift stores or see nzmintjewelry.com).
Merino Mink possum socks $35
Possum items make a real talking point. The socks are super snuggly and the fur makes luxurious cushion covers. (From OK Gift Shop, Ph [09] 303 1951, and bigger souvenir and gift stores.)
NZ merino is another option, especially in easy-to-wear, lightweight knit for adults and children. If you're not sure of sizes, then scarves and beanies are safe bets. Labels like Icebreaker lead the way internationally in making casual under and outerwear.
* For the littlies, JK stores have a well-priced selection of merino babywear and blankets (see jk.co.nz).
Harekeke bookmark $8
Best with a book, but add in this nice little indigenous extra, hand-woven from flax. (From Auckland Museum's gift store, which has a good selection of quality souvenirs.) Check out art gallery shops also for New Zealand art posters, which will be especially popular for those on their OE trying to brighten up a faraway flat.
Tea towels carrying art prints, old school florals or Warholian sheep are fun. You'll easily find some carrying the words of the Ka Mate haka and a pavlova recipe. (From The Garden Party, thegardenparty.co.nz and other gift and souvenir stores.)
Manuka wall tile $17
This art tile is by Wellingtonian Jo Luping, who also makes decorative, coloured flora and fauna designs, including ferns. They're nicely boxed, with some coming in sets of three. (From gift stores including The Garden Party or see jolupingdesign.com).
Ceramic dishes, good for display or the likes of salt, are small enough to carry easily, as are flat plaques with Tiki-type designs. You'll find these in gift stores, including at Texan Art Schools, which also sells small photo block wall art (texanartschools.co.nz).
Antipodes Kiwi Seed Oil Eye Cream $47
A little glass jar of soothing cream, containing Vitamin C-rich kiwifruit extract, avocado oil, manuka and carrot seed. Antipodes Deliverance kowhai flower handcream ($31) is another lovely gift option (from Smith & Caughey's, health stores and selected pharmacies).
Trilogy Purifying Masque $33.90
This New Zealand company has a profile overseas and is particularly well-regarded in the UK. Rosehip oil is used throughout the range, which includes sunscreen and men's skincare. This masque is a treat for stressed skin. (from department stores and selected pharmacies and health stores).
Eco-Store Soap Manuka Honey and Kelp Soap $3.49
At this price you can buy a suitcase full of these little green cakes of goodness distinctively of New Zealand (from larger supermarkets. ecostore.co.nz).
Tebe Face Polish $25
Made at an Auckland olive estate, this contains antioxidant-rich olive leaf extract to condition skin and crushed olive pits to exfoliate it gently. (From selected pharmacies and department stores.)
Huni All Day Hand and Nail Cream $20
From Comvita's range of manuka honey skincare products, this nourishes with argan oil and harakeke. (Stockists include pharmacies and health stores or see comvitahuni.com).
Living Nature Firming Flax Serum, $49.95
With harakeke gel and rosehip oil to soften lines. Lightweight under moisturiser. (From Farmers, Life Pharmacy, livingnature.com).
Great Barrier Bee Island Bee Co Lip Balm $9.90
A manuka honey SPF30 lip balm that comes with a lanyard, clip or its own little floating wetsuit tube, so you can wear it, attach it, or swim with it always at the ready. (From Living and Giving and other selected gift stores, pharmacies and garden centres.)
Pacifica Hydrating Facial Moisturiser for Men $39.90
Air New Zealand uses Pacifica, so if you're going cattle, make like those upfront by slathering on this moisturising shea butter, rosehip oil and manuka honey mix. (From pacificaorganics.co.nz).
Dominate haircare travel packs $8.99
Teen boys and young men are tough to buy for, but this locally made hair-styling stuff has outperformed the internationals in supermarket sales so it's a useful option to slip into the suitcase. (From supermarket haircare sections.)