Science of the future - Part 3/5: Jamie Morton reports on the development of a material which could usher in super-efficient solar power cells and foldable tablet computers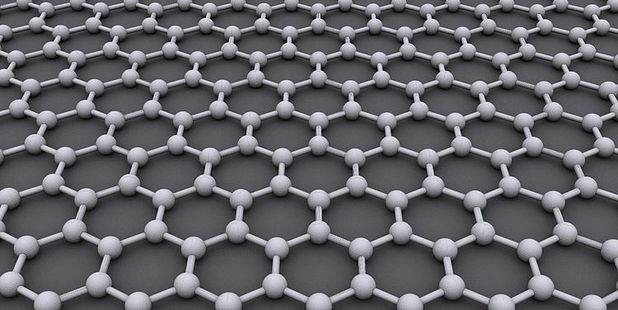 Paper-thin cellphones, ultra endurance batteries and tablet computers you can roll up and put in your pocket - the secret to such developments can be found in the common classroom pencil.
With commercial applications of "graphene" expected to be realised this year, the stretch and flexibility of the super substance seems to be exceeded only by the imaginations of scientists exploring its potential.
What it could mean for technology - be it engineering, electronics or biomedicine - was duly recognised with Nobel Prizes in physics for the two University of Manchester researchers who unlocked its properties.
Scientists have used graphene to make the world's smallest transistor, a small device for ultra-dense data storage, graphene-powered clothes than can charge electrical devices and flexible touchscreen electronics.
Victoria University Professor Uli Zuelicke, who has been contributing to the research, imagined technology so smart that it could send a help signal when it began to wear or corrode.
Graphene was discovered when it was found layers of graphite could be stripped away to a single, atom-thick layer, that also turned out to be the thinnest and sturdiest material ever measured.
Three million sheets of graphene would be 1mm thick, but that can support 50,000 times its own weight and spring back into shape like elastic after being compressed.
Graphene's true beauty is its potential for conducting electronics, which could be used for computer microelectronics, ultimately replacing idium tin oxide, the expensive and brittle substance currently used to make transparent electronics.
Some have suggested graphene could replace silicon, but Professor Zuelicke says this is unlikely.
He has been investigating ways to mathematically model the properties of electrons in graphene with the ultimate goal of finding out how to predict and influence their motion - something that would prove vital if it is used for cellphones and laptops.
"What you find is that the particles that carry the current are strange and have all sorts of properties," he told the Herald.
"Its electrons are intertwined in a funny way that we don't actually expect in metals, conductors and other materials. It's really just a confluence of very interesting properties, and its commercial aspects are emerging more and more clearly."
There were sceptics who doubted the uses of graphene, but most people agree that having a transparent conductor as cheap as graphene should be a breakthrough, Professor Zuelicke said.
He expected to see the first products as early as this year.
"You wouldn't have a rigid iPad - you could, in principle, fold your display," he said. "That versatility is also something new. I could imagine this interplay between stretching and electronic properties, which you don't have with rigid displays."