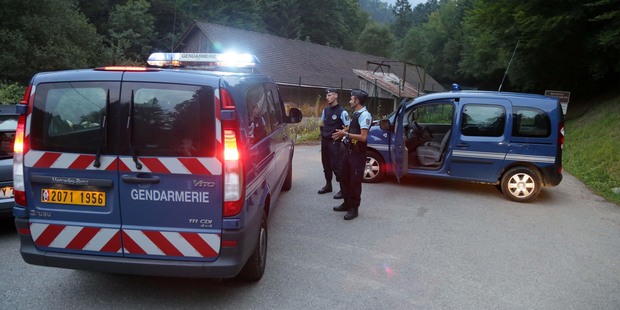 The British-Iraqi man killed along with his family in a horrific massacre in the French Alps was known to British intelligence services, the Daily Mail has reported.
Metropolitan police Special Branch officers working with the intelligence services placed the dead man, named by a French police source as Saad al-Hilli, under surveillance during the US-led invasion of Iraq in 2003, a neighbour who claimed to have hosted them told the paper.
The force later said it could not comment on the reports as Hilli had yet to be formally identified.
Three bodies - a man reported to be Hilli and two women - were found inside a British-registered BMW estate car on Wednesday afternoon local time. The body of a second male victim was lying nearby.
Two young girls believed to be the daughters of two victims survived and were under police protection, including a four-year-old who hid beneath her dead mother's skirts for eight hours and at first went undetected by police.
Her seven-year-old sister was meanwhile in an induced coma ahead of surgery after being shot in the shoulder and suffering a fractured skull from what authorities said were "extremely violent'' blows to the head.
According to the Mail report, intelligence officers from the British embassy in Paris arrived at the scene hours after the attack happened following a tip off from contacts in the French interior ministry that the car was British registered.
The Mail and Daily Telegraph both explored the possibility that the killings were the result of a family feud.
The Mail quoted family friend Zaid Alabdi, who alleged the row was over the inheritance left by Hilli's father, who died a year ago.
Neighbours of Hilli, a 50-year-old born in Iraq but resident in Surrey, southeast England, said he was an engineer and identified one of the women, who was carrying an Iraqi passport, as his wife Iqbal.
They identified the other woman, a 74-year-old with a Swedish passport, as his mother-in-law and the couple's daughters as Zainab, aged seven, and Zeena, aged four.
Authorities in France identified the fourth victim, a cyclist who arrived at the scene by chance, as local man Sylvain Mollier.
- AFP