Owners say GST on goods bought overseas would take pressure off Devonport retailers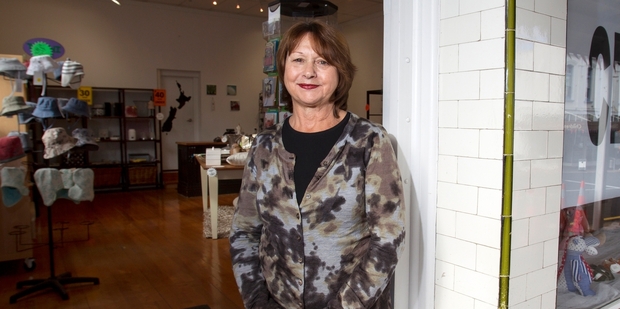 Devonport has always traded on its Englishness, with British street names and a quaint seaside village atmosphere.
But it's the British-born residents that at least one retailer is blaming for the downturn in her business.
"One English lady came into the store bragging that she'd bought all her Christmas presents online at Marks & Spencer, which included free freight to New Zealand," says Abigail's owner, Di Francis, at her closing-down sale. "It pissed me off, really."
It's the latest case where increasing online sales are said to be forcing the demise of traditional stores.
Inland Revenue and Customs have set up a working group to look at whether GST can be applied to foreign purchases valued at less than $400, and a discussion paper is expected this year.
That will be too late for homeware and gift store Abigail's, which has been an institution in the flash North Shore suburb for nearly 30 years. Francis has owned the store for the past six years.
"The last four years have been really tough," says Francis, who believes the Government should add GST to overseas online purchases. "Without GST added we simply can't compete.
"When I told one sales rep visiting my store that we were closing down, she said it was her 13th shop customer to close.
"Everyone's tearing their hair out."
There's sympathy from others in the area.
"I don't think anyone's doing any good," says Anne Stewart, who has based her retail store Anne's at Devonport Wharf for the past 17 years.
"Immigrants that come to live here usually buy online from home. The Government needs to penalise these people."
But it's not just the Brits who are to blame.
One Auckland-born Devonport local said she shopped in the village only as a last resort, mainly for the convenience rather than the cost.
She shopped at Marks & Spencer, Next and Amazon.
The exchange rate helped and the range was better than that on offer in the village.
Adding GST to overseas online purchases wouldn't deter her from online shopping.
She said Devonport shops were too expensive and she wouldn't shop at them unless she was in a rush.
Stewart admitted the prices were too expensive in New Zealand but blamed it on too many people clipping the ticket. "Everyone, from importers and wholesalers to us retailers, need to take their cut," said Stewart.
"It goes right through the line and that's a big problem."