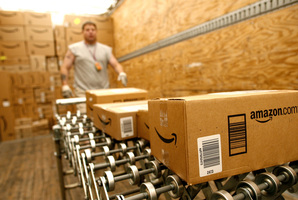 Good news for New Zealand retailers now the Government has committed to look at taxing purchases made on overseas websites.
Inland Revenue and Customs will work together to review whether GST can be levied on international purchases worth less than $400.
A recent report found Kiwis have spent nearly $4 billion online in the past five years but more than a quarter of that is going offshore.
Retailers Association spokesperson John Albertson says that is making hard work for local retailers who are facing taxes on all sales regardless of whether they're online or not.
"It's often quoted that some New Zealand retailers aren't competitive, it's far cheaper to buy overseas, etc.
"Well in some product categories that may well be true, but let's start from the same starting point where we're both paying GST."
Albertson says this is a fast growing problem for local retailers and it's great to see something being done about it.
The Retailers Association says GST needs to be introduced on purchases made on overseas websites immediately, or more Kiwi retailers are going to suffer.
Albertson says the Government's decision is a step in the right direction but the longer it takes to bring it into play, the bigger the problem will get.
"If you're running a website in New Zealand, and selling online in New Zealand, you're paying GST.
"It's not a matter of bricks and mortar versus online, it's actually within New Zealand versus outside of New Zealand."