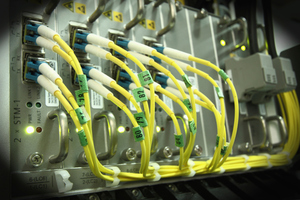 Only 2.8 per cent of those able to hook up to ultra-fast broadband had connected at the end of last year, according to an update from the Government.
A statement from Communications and Information Technology Minister Amy Adams yesterday said that as at 31 December, more than 134,000 households and businesses can connect to the new fibre network.
Between October 1 and the end of last year, 33,000 "end users" had fibre rolled out them, the statement said.
But of the 134,000 users which can access this faster internet infrastructure, only 3806 or 2.8 per cent had put up their hand and been connected.
Over 1300 of these had connected between the start of October and end of December.
Although these figures may appear low, Adams' statement said they are in line with "government expectations and overseas experiences at this early state of development".
The Government's $1.35 billion UFB initiative aims to provide download speeds of 100 megabits per second to 75 per cent of New Zealand by the end of 2019.
Work has begun in 24 of the 33 towns and cities which are part of the UFB scheme.
As well as UFB, the Government's rural broadband initiative also aims to improve internet speeds for areas which are not included in the main rollout programme.
According to the Minister's statement, 89,000 rural homes and business currently have access to wireless broadband services as part of the RBI.
Some 36,000 users also have access to improved fixed-line internet services that have been upgraded as part of the RBI.