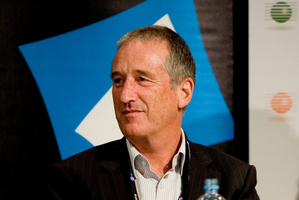 Kordia Group chief executive Geoff Hunt is leaving his post after eight years leading the state-owned company and his position is being disestablished.
After joining two of its units - Orcon and Kordia Networks - to create Kordia New Zealand in October last year, Hunt said today that Kordia engineering and field services operation would also be merged into this new business.
Kordia New Zealand along with the group's business across the Tasman - Kordia Solutions Australia - will now report directly to the board and a spokesperson said Hunt's role was being disestablished.
Kordia New Zealand, led by former Orcon boss Scott Bartlett, would now have total annual sales of just under $200 million and the Australian business was also turning over $200 million.
"Now that both businesses are performing well, it makes sense that they each now report directly to the Kordia Board," Hunt said, who will leave Kordia Group at the end of March.
In a statement, Kordia Group said revenue had been lifted from $120 million to $400 million during Hunt's leadership and that in 2012 the group had posted a record net profit of $12.1 million.
Hunt joined the group in 2005 and had led it through a "comprehensive 'broadcast to broadband' transformation, building a solid business that is now well positioned for the switch-off of analogue television when New Zealand switches to digital later this year," the group said.