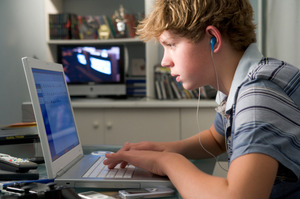 Young Kiwis are among the most sensible in the world with their online reputations, according to a new study.
AVG Technologies surveyed more than 4000 people aged 18-25 around the world.
Of the 11 countries that participated, New Zealanders were among the least likely to access restricted sites and abuse their workplace online.
And 25 per cent were happy to "friend" their boss. It revealed Kiwis were also the most likely to audit their online presence. University of Auckland senior lecturer of marketing Dr Bodo Lang was surprised at the survey results.
"Young people are heavier users of social network sites and are more likely to regret putting things online," Lang said.
He said younger people often struggled with keeping their private life separate from their professional life when it came to social networking.
"Young people are so ingrained in social networking they need to be cautious. A suggestion would be to have two profiles, a private one and then a more [light-hearted] public place." He said it was possible New Zealanders were more cautious because of the nation's small population.
"If you're a true blue Kiwi, chances are there are very few degrees of separation and that makes people more cautious."