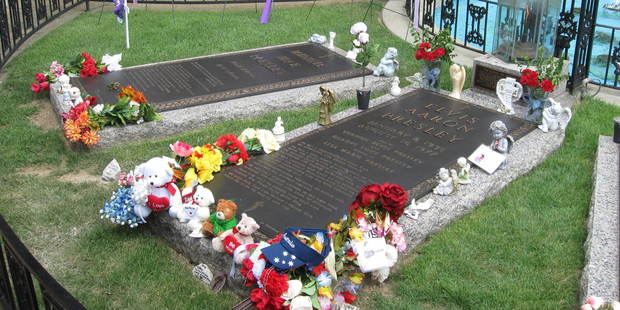 Graceland
The home of Elvis Presley is a must on everyone's Memphis list, but brace yourself for the mini Elvis city that has sprung up across the road flogging everything from diamond encrusted onesies for $3500 to coffee mugs. His home is well worth visiting, even if just to bury your hand into the green shag pile of the jungle room. Here's my photo shoot.
Beale Street
I've been singing about this street since Marc Cohn made it famous in 1991. By day it is open to traffic but from late afternoon, wooden roadblocks are in place and it's three blocks of pedestrianised bars, souvenir shops and street entertainers. Eat at the BB King Café or head down the street to the Jerry Lee Lewis Club for some honky tonk piano action.
Civil Rights Museum
Martin Luther King Jnr was assassinated at the Lorraine Motel and room 306 is now a shrine. Nothing has been moved since the day he died, which you can peer into through the window as you stand on the very spot the preacher and civil rights activist was gunned down. But what's even more eerie is standing at the bathroom window across the road where the shooter took aim. This is now the Civil Rights Museum.
Central BBQ
When in Memphis you need to eat southern style barbecue and I got the inside scoop at this newly opened BBQ restaurant on exactly how to make a fall-apart, slow cooked smoked pork shoulder. Barbecue is a big deal in Memphis and if you're here in May you can taste the many different ways of marinating, rubbing, smoking and cooking barbecue at the Memphis in May festival along the Mississippi River. Here's how to make Memphis-style barbecue pork.
Peabody duck parade
The famous Peabody Hotel is best known for its ducks who live in a little house on the roof. Each day at 10am they are led across the rooftop to the elevator and ushered down to the ground floor to swim in the fountain in the lobby all day. Then at 5pm, in front of a crowd of about 200, the duckmaster dressed in a circus costume, rolls out the red carpet back to the lift, reads a poem and leads them back home for the night. This has been happening since 1940.
- nzherald.co.nz