The Northern Territory is one of Australia's premier tourist destinations, but Australia has many other, less-known territories. Some are bleak, isolated outposts, but others offer an intriguing, off-the-beaten track experience for adventurous travellers.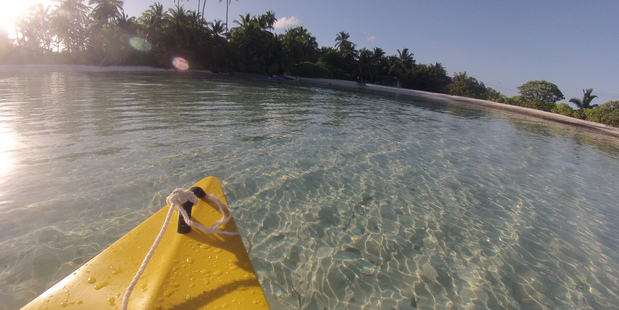 CORAL SEA ISLANDS
This vast territory is mostly ocean but covers about 30 tiny, sandy islands and reefs off the coast of Queensland.
The only human presence is a weather station, which serves as an early warning centre for tropical storms so weather can be ferocious during cyclone season.
There's no accommodation available for tourists.
Getting there: Unless you own an ocean-going vessel or you're a meteorologist you'll find it hard to visit, it's over 400km off the coast of Cairns.
NORFOLK ISLAND
This pretty subtropical island of rolling green pastures dotted with the pine trees is in the southeast Pacific about 1400km east of Byron Bay, NSW.
About 2300 people live there, mostly in the capital Kingston or the largest settlement Burnt Pine.
The island offers nature tours, 4WD tours, golf, yoga classes, glass bottom boat tours of the coral lagoon, museums and galleries, historical buildings, numerous restaurants and pubs.
There are about 60 accommodation providers including hotels and luxury villas.
Getting there: Air New Zealand flies to the island direct from Sydney and Brisbane one-way. Visit airnewzealand.com.au.
JERVIS BAY TERRITORY
The Jervis Bay Territory on the NSW south coast claims the country's "whitest sands".
About 400 people live in there and the biggest drawcard is the Booderee National Park and Botanic Gardens, where visitors can get a glimpse of kangaroos, wombats, koalas and numerous bird and fish species.
Limited accommodation options are available, the territory is mostly visited by campers and day-trippers.
Getting there: It's about 200km south of Sydney by road and there is a small airport which caters to charter flights.
ASHMORE AND CARTIER ISLANDS
These four, small uninhabited sandy islands are about 320km northwest Western Australia.
They are home to thousands of birds and asylum seeker boats occasionally land there.
The navy patrols the reefs and marine reserves and Indonesian fisherman access fresh water from one of the island's lagoons from time to time.
Getting there: The only way to go to the islands is by private boat and you'll need permission from Australian government.
HEARD AND MCDONALD ISLANDS
These bleak, windswept islands about 4000km southwest of WA are closer to Antarctica than Australia.
Covered by glaciers, the World-Heritage listed Heard and McDonalds are one of the most isolated island groups on the planet.
Mawson Peak at 2745m is Australia's highest mountain.
There are no permanent inhabitants, but scientific expeditions visit the islands every few years.
Getting there: You'll need a vessel that can cope with the mountainous seas of the Southern Ocean and permission from the Australian government, you'd be better off becoming a scientist and joining an expedition.
AUSTRALIAN ANTARCTIC TERRITORY
Australia's largest territory lies about 4500km south of the Australian mainland and covered by ice and lashed by some of the strongest winds in the world, this territory is only for the most adventurous of travellers.
Australia has three permanent bases where a large population of scientists and researchers live.
There are abundant opportunities for photography and wildlife spotting.
Getting there: There best way to visit is taking an official tour with one of 14 Australia-based operators. Visit antarctica.gov.au.
Qantas also offers scenic flights over the territory departing Sydney, Melbourne, Adelaide and Perth. Visit antarcticaflights.com.au.
COCOS KEELING ISLANDS
This territory consists of 27 tropical islands off the northwest coast of Western Australia.
Only West Island and Home Island are inhabited, with a combined population of about 600. Most people there are Cocos Malays who live in Bantam, the largest settlement.
Bird watching, fishing, kite and windsurfing, scuba diving and snorkelling are on offer for visitors.
There is a range of accommodation options available.
Getting there: Virgin Australia currently flies to the Cocos Islands three times a week with one-way flights from Perth. Visit virginaustralia.com.au.
CHRISTMAS ISLAND
Notorious for its immigration detention centre, this balmy coral island covered with dense tropical rainforest offers visitors deserted beaches, unique flora and fauna, scuba diving and great fishing.
About 2000 people live on Christmas Island, including Chinese Australians, Europeans and Malays, so there's a range of cultural and religious festivals throughout the year.
During the red crab migration in October to November about 120 million of the crustaceans march from their forest nests to the sea.
There's 14 different accommodation option available, mostly holiday homes.
Getting there: Virgin Australia flies to Christmas four times a week with one-way flights from Perth. Visit virginaustralia.com.au.
- AAP