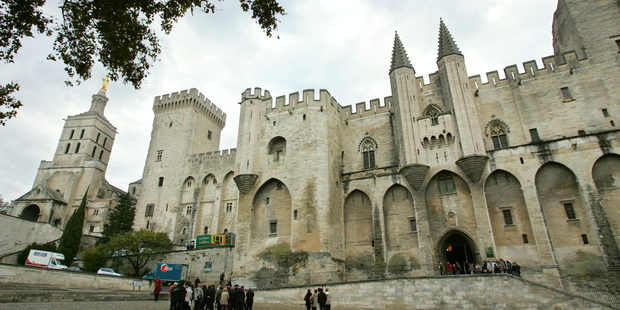 My wife and I and our three children (aged 11, 10 and 6) are planning to live for three months in southern France in May, June and July. We think this would be a great thing for our kids to experience, and provide everlasting memories. What village or town would you recommend for us to rent a house and immerse ourselves in the French culture? - Andrew
Lonely Planet's Sarah Bennett and Lee Slater write:
To experience traditional French life in the south, skip the glitzy Riviera, and also the Basque country that has a culture all of its own. Head instead for Lot or Provence.
The Lot department is ribboned with twisting rivers limestone gorges, subterranean caves and vintage vineyards. A possible candidate is the small medieval city of Cahors that basks in a U-shaped curve in the Lot river. It's a good base for exploring the region's captivating countryside and also within easy reach of truffle-snuffling Dordogne and sparsely populated Languedoc, a haven for those who love the outdoors.
Famously rich country cooking and excellent red wines are a bonus.
Provence is also well known for its fabulous food and wine, but this is a region with incredible diversity. As well as the rolling landscapes of lavender fields and blooming sunflowers immortalised by van Gogh, you'll find soaring peaks, craggy gorges giving way to salt marshes and rocky coastlines. Quintessential Provence can be found in the Vaucluse and especially around the graceful town of Avignon and its charming little sister, Villeneuve-les-Avignon, on the opposite bank of the Rhone. Both are worth considering, as are the medieval villages of Roussillon, Gordes and Lourmarin.
Unless you plan to find a place to rent once you're there, the internet will be your best resource. De Particulier a Particulier has listings for independent properties all over France and some useful information on rental regulations.
I am keen to return for a week to Kashmir - described as one of the most beautiful places in the world - where I was born in Srinagar some 60-odd years ago. India and Pakistan fought over Kashmir for many years, so is it safe for me to go on my own? If it is, I would like to stay a few days at a modest hotel or on a houseboat on Dal Lake. Which time of year would you recommend? I shall travel from there on to England, and wonder which route to take. - Erica Champness
Lonely Planet's Sarah Bennett and Lee Slater write:
Kashmir is one of India's wildest regions, variously described as the Alps of India, the mountain retreat of Mughals and Buddhist lamas, and Jehangir's Valley of Paradise. However, after years of fighting and a two-decade period of virtual isolation, independent travellers are slowly drifting back to Srinagar's famous Dal Lake houseboats and trekking routes north of Pahalgam. Many, however, still balk at the idea of travelling to this region.
Allow us to dispel some myths. The state of Jammu and Kashmir is actually three separate regions: Hindu Jammu, Buddhist Ladakh and the Muslim Kashmir Valley. Mountainous Ladakh to the northeast is almost untouched by conflict. The Kashmiri insurgency is still ongoing, but Jammu and the Kashmir Valley are safer than they have been for decades.
It is, however, essential to check the security situation before travelling. The New Zealand and Australian travel advisory websites currently warn against all travel to Jammu and Kashmir, with the exception of Ladakh via Manali, or by air to the city of Leh. The United Kingdom offers similar advice but does not specifically warn against travel to the cities of Jammu and Srinagar. Check for updates on these websites as well as the India branch of Lonely Planet's Thorn Tree forum where travellers often post warnings about issues they've encountered.
Lonely Planet's India guidebook also has information on keeping safe, and tips on finding the best accommodation, including houseboats. Tip number one: don't book a berth without seeing it first.
The region's rugged topography means that its climate varies greatly. However, if you travel in the shoulder season of July to October you should enjoy mainly warm days and avoid the worst of the rains.
From the international hub of Delhi catch a domestic flight to Srinagar or Leh, and then return to Delhi to connect with numerous European destinations once you're done in India. An open-jaw ticket will allow you to fly into one European city and out of another, providing almost limitless options.
WIN A LONELY PLANET GUIDEBOOK
Email your questions to travel.info@lonelyplanet.com and they'll be answered by Lonely Planet's experts.
In addition, the best question each week will earn a Lonely Planet guidebook. Add your postal address and the guidebook you'd like (see lonelyplanet.com).
Not all questions are answered and Lonely Planet cannot correspond directly with readers.