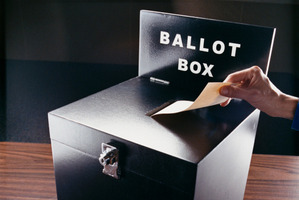 Many voters may be puzzled as to why the media is picking over the suggestion that a seemingly obscure panjandrum in Britain's third party is a groper.
But the Westminster chattering classes know Chris Rennard as the secret of the Liberal Democrats' recent successes, a backroom guru influential at its London headquarters for decades - the Rasputin of the Liberals. Unlike the swarthy mystic who mesmerised the Imperial Court of Russia with his hypnotic eyes, the 52-year-old peer is unimposing; podgy, bespectacled and balding.
But inside headquarters in Cowley St, round the corner from the Houses of Parliament, he was just as commanding - and feared.
He ruled the party machine as Director of Campaigns and Elections between 1989 and 2002 and as chief executive from 2003 to 2009.
His greatest achievement was transforming the Lib-Dems from the also-rans of British politics into a credible election-winning force. In 2010, he left the party with sufficient seats to sweep into power for the first time in generations.
- Independent