Better transport would bring new life - and tourist dollars - to New Zealand's regions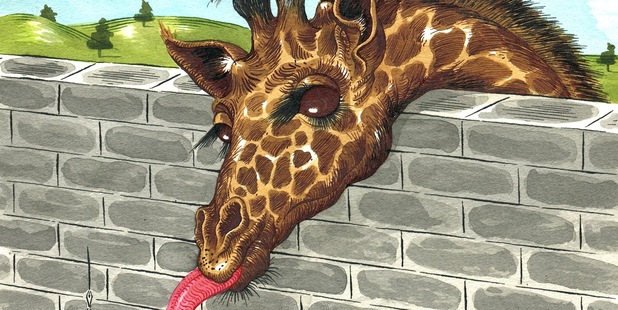 I know the Minister of Regional Development-in-waiting, David Cunliffe, is heinously busy getting his party in order.
But I would encourage Mr Cunliffe - who I hope has a few good, big ideas up his sleeve for our neglected provinces - to take an afternoon trip to Hamilton Zoo.
Anecdotes don't make data, and I wouldn't want to suggest that such a trip would give him enough background to write a comprehensive policy paper on regional tourism. But it might give him an insight into how regions in the top half of the North Island might be able to take a bigger slice of the domestic tourism budget from Auckland, if the infrastructure was in place.
I speak only from my own experience. I am a member of that rather large category of families who have youngish children, and who are, four times a year, put in the invidious position of having to entertain their loin fruit for at least part of the school holidays.
The well-heeled or provident shell out for a trip to Fiji - buying the kids' entertainment as much as the locale. The rest of us? We cram into MOTAT, the zoo, the museum, the playlands, the parks and the shows back home, cursing every brat we stumble upon while hoping our own don't disgrace the family name too much in the process.
Getting out of Auckland for day trips is possible, but not everyone wants to hike and bike. Sometimes we want to mix it up with a few cultural experiences that aren't based in the big city. And this is where it can get a little trickier.
For a change, early these holidays, we thought we'd give Hamilton Zoo a go. Now, Auckland Zoo is a wonderful destination, but it is hard to overcome the memory of multiple trips when parents were left viewing the animals while children whined for morning tea or claimed they couldn't walk another step (but managed to run for an icecream).
Hamilton Zoo is something new. It is 1 hours away, unfortunately, but that could be remedied with a proper commuter train service between the two cities. There are buses, but they're hard to ride for long distances with young kids. With more commuter trains might come more families and more family attractions (to add to the considerable number already available in the Waikato).
The zoo is reasonably priced, small enough to traverse comfortably, it focuses on "big ticket" animals - chimpanzees, tigers, spider monkeys and rhinos - leaving the African crested porcupines and masked lapwings to bigger zoos.
Trip done, park played on, it was time for the homeward trip. With a bit more thought about how to get people there and what they might do once they arrive (and where they might stay, if you can convince them to come for the night), there are so many regional towns and cities that could compete more effectively for the domestic tourism dollar - especially from families of small children, who often don't have the budget or the masochistic urge to go further afield.
And if David Cunliffe can make sure his plans include a way of avoiding the Auckland motorway on the way home, where the obligatory Saturday afternoon traffic accident brings everything to a grinding halt, he'll really be earning his pay.