Xenophobic days of NZ First's rise are behind us, as cultural and economic benefits of immigration become more obvious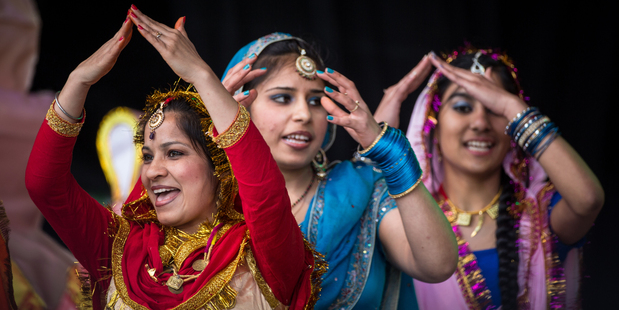 Sometimes, changes in attitude are apparent not so much because of what is being said as what is not being said. Such is the case with New Zealanders' attitude to Asia and Asian immigration. A subject that was once of sufficient rancour to help New Zealand First gain 13 per cent of the vote in the 1996 general election generates - isolated episodes apart - very little discussion today. We now feel much more affinity with Asia and immigrants from that region, a fact underlined by an Asia New Zealand Foundation study released this week.
It found that in 2011, 55% of New Zealanders thought Asian immigration was positive, a substantial rise from 32% in 1997, when Winston Peters was achieving maximum mileage from xenophobic outbursts. The period had, the study said, seen a significant re-evaluation of New Zealanders' attitude, which it attributed to greater contact with Asian people. In Auckland, where the Asian population was just 5.5% in 1991 and is projected to reach 30 per cent by 2021, this process has been most marked.
Given the pace of absorption, there has been remarkably little stress or strain.
Similar studies in Australia and Canada, which have also received large numbers of Asian immigrants, confirm how well this country has coped. New Zealanders have not only become more positive in recent years but have become far more warmly disposed towards Asian countries and Asians than their Commonwealth cousins. All three countries have benefited from immigration in terms of the import of skills, enterprise and wealth, the establishment of new businesses and valuable cultural diversity. But it must be relevant that, despite the boom in Australia's mineral exports to China, New Zealand has extracted the greatest gain from closer relations with Asia.
Nowhere has this been more apparent than in the success of the ground-breaking free trade agreement with China. In the first quarter of this year, it led to that country becoming our leading trading partner. That the Asian economies remained resilient at a time of global financial crisis served only to re-emphasise their importance.
The study suggests New Zealanders' future perceptions of Asia will be determined by what happens in China over the next 15 years. With that country widely expected to pass the United States to become the world's largest economy towards the end of that period, and with this country well placed to reap benefits from its growth, there seems every reason for New Zealanders' positivity to grow.
Not everything is rosy. The study notes the concerns of Maori about potential competition for jobs and of Asian languages competing for attention and resources. Some people continue to believe also that Asians do not mix well with other New Zealanders and could do more to learn about our culture.
The latter concerns should dwindle over time. The greater the contact, the more people will come to feel that Asian immigration is a good thing. Maori, too, will surely come to notice that the tide of immigration is lifting every boat, delivering a significant economic benefit to all.
If so, positive attitudes towards Asian people will get a further boost. Already, however, there is good reason to celebrate the way our friendliness and sophistication have allowed us to steal a march on countries that, otherwise, are much like us.