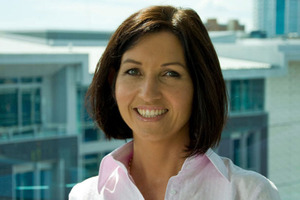 New Zealand's total online advertising spend for the first quarter of 2012 is up $11 million from the same time last year, according to an IAP survey.
The Interactive Advertising Bureau (IAB) survey, carried out by PricewaterhouseCoopers, showed a total of $79.21 million was spent in the first quarter.
That represented a 14 per cent year-on-year increase, but also a fall from the previous quarter.
An $11.09 million jump from the first quarter of 2011 was "fantastic year-on-year growth for online ad expenditure", said Alisa Higgins, IABNZ general manager.
"If you compare how this stacks up with other media in New Zealand, television released their quarterly figures with 4 per cent growth in the same period up $4.4 million on the first quarter of 2011, versus $11.09 million for online," Higgins said.
The survey showed a drop from the previous quarter's $87.1 million total.
Liz Fraser, IABNZ chair, said advertising spend traditionally drops in quarter one versus quarter four due to seasonal changes.
"This is consistent for the last two years and is experienced by most other media, if not all."
The biggest grower was classified advertisements, leading the first quarter with a 16.57 per cent year-on-year increase and a 10.44 per cent quarter-on-quarter increase.
It was followed by search and directories, with a 15 per cent rise, and display advertisements, at 9 per cent. Both of these groups fell from the previous quarters.
Spending for online video advertising increased by 21% year-on-year.
A key reason for growth is the increasing popularity of social media platforms, said Chris Perree, a partner at PwC.
"As the New Zealand market continues to embrace online advertising, educating advertisers on the relevance and benefits of online advertising is crucial," he said.
"This is particularly relevant with advertising agencies providing marketing packaged solutions that deliver across the various channels within online advertising."
Advertisers can deliver messages to a targeted audience by understanding the benefits of each respective channel, Perree said.
"For example, the use of social media supporting the brand and image of a company while using mobile advertising and location specific applications to deliver advertising to the customer."
Fraser said online advertising spend continues to climb as advertisers shift their marketing budgets to where their consumers are spending their time.