Human tests in New Zealand follow the company's success with monkeys in China.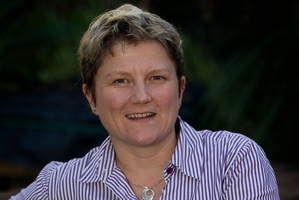 Human trials of a locally developed Parkinson's disease treatment have begun in New Zealand after the first round of testing on Chinese monkeys yielded promising results.
Auckland company Living Cell Technologies said primates treated with its NTCELL therapy showed benefits including improvements in neurological defects, recovery from abnormal movements and increased neural connections.
Living Cell's treatments involve transplanting cells taken from Auckland Island pigs into humans.
Managing director Andrea Grant said the monkey trial suggested the therapy could potentially delay or even prevent the effects of Parkinson's, a central nervous system disorder that has around four million sufferers worldwide.
"If the product is shown to be safe and effective in humans in our current Phase I and subsequent clinical trials, registration via a fast-tracked development programme [for United States Food and Drug Administration approval] could be possible," she said.
However, Grant said the Phase I trial would establish only whether NTCELL was safe and would have to be followed up with an efficacy study in earlier-stage Parkinson's patients.
It would be at least 2018 before the product could be taken to market, she said.
A research paper released by Living Cell yesterday said 15 male rhesus monkeys were used in the experiment.
At China's Central-South University, in the city of Changsha, the primates were "infused" with a neurotoxin that causes the rapid onset of Parkinson's symptoms, the paper said.
One group of monkeys had their brains implanted with capsules containing cells, while others underwent "sham surgery", meaning holes were drilled in their skulls but no capsules implanted. Six months later all the monkeys were "deeply anaesthetised" before their brains were removed for the tissue to be studied.
Grant acknowledged that animal testing was a controversial subject but said it was a reality of developing treatments such as NTCELL.
"Whilst I think everyone would prefer that we didn't need to do these studies they are required by the regulators, so it's unavoidable," she said.
Living Cell said the first human NTCELL patient had been recruited and was expected to be implanted this year.
The Phase I trial, which will involve four patients who have been diagnosed with Parkinson's for at least four years, would take place in Auckland, Grant said.
Living Cell shares were steady at A5.6c in late trade on the ASX.