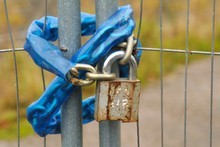 Tenants at nearly 400 state houses have been kicked out in the past three years for lying about their circumstances.
Housing Minister Phil Heatley said investigations had uncovered 397 cases in which tenants failed to advise Housing New Zealand (HNZ) about income from employment, business interests, assets, that they lived with a partner, or they sublet their tenancy.
From that number, 241 tenancies were ended in the past year.
"The state housing system is designed to help people in their time of need. It's unfair and unacceptable for people to abuse the system and commit fraud to get benefits they are not entitled to," Mr Heatley said.
"People who deliberately rip-off the system deprive families in real need."
Since July last year, 119 tenants have been prosecuted for fraud.
In one case, a tenant who received a state house in 2000 was later found to have owned two properties, including a holiday home in Waihi.
In another case, two tenants lived together as partners in one three-bedroom property while subletting the other, receiving more than $160,000 in rental subsidies they were not entitled to.
Another tenant frequently travelled to Australia with his partner and his children, after obtaining a state house by not declaring his partner, who was employed as a civil engineer.
The cost of the dishonesty to taxpayers in the past year was $6.62 million.
West and north Auckland recorded 53 individual cases, amounting to a total of $1,55 million in overpayments, while south Auckland and east Auckland both surpassed the $1 million mark.
"This Government is very supportive of HNZ's desire to focus its efforts on housing those most in need for the duration of that need," Mr Heatley said.
"Measures put in place to detect and prevent fraud also help to ensure only those in genuine need get access to a state home."
- NZPA