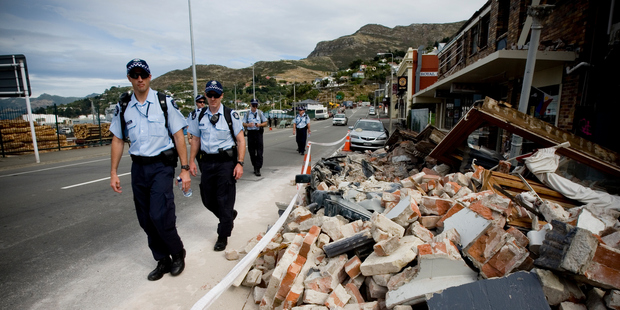 Demolition on the earthquake-damaged Lyttelton police station, New Zealand's oldest, will start on Monday.
The Italianate-style building was built between 1880-1882 using Lyttelton prison labour, and was the oldest and longest continually used police station in New Zealand.
Extensive damage in the February 2011 quake meant that the building was deemed unsafe to occupy, and repairing it would be uneconomical. It would cost $350,000 more to repair the building than a complete rebuild.
The cell block at the rear of the station dates back to the 1920's, and will remain untouched on site until it finds a new home.
Several items with historic significance will be salvaged, including the archways, etched glass panels, wooden staircase and balustrade, and these may be used in future police stations.
While some parts will be kept, the loss of the building is close to the heart for those involved.
the station's senior officer, Sergeant Gary Manch said: It is such a beautiful station,
Christchurch art teacher and model maker Richard Gardiner donated a miniature replica of the building to the police.
Discussions are continuing on the replacement of the building, including the possibility of a shared facility with other emergency services at another location in Lyttelton.
In the meantime, business will continue as usual from the temporary Portacoms next to the old building's site.