British-Australian team will use replica of explorer's 6.5m wooden lifeboat to row from Antarctica to South Georgia with only the stars to guide them.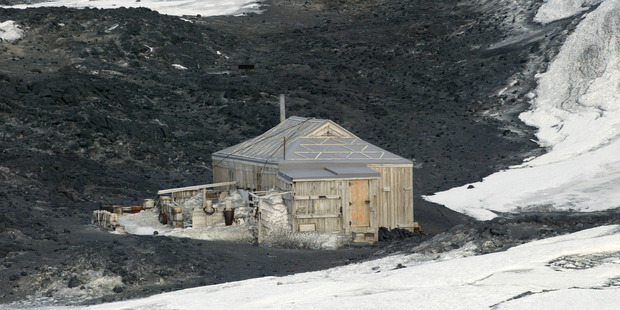 Sir Edmund Hillary called it "the greatest survival story of all time", and he knew a thing or two about the challenges posed by nature.
Today a British-Australian team will embark on an attempt to retrace Ernest Shackleton's epic 1916 journey across the brutal Southern Ocean, equipped only with the polar explorer's early 20th-century gear and technology.
With five other men, Shackleton rowed across 1287km of icy ocean from Antarctica to South Georgia, then trekked 51km across the island's mountainous interior to seek help for the rest of his crew, who were stranded on Elephant Island.
Their ship, the Endurance, had sunk there after becoming trapped and crushed in pack ice. Against the odds, all 27 crew survived.
Leading the modern expedition is Tim Jarvis, 46, a British-Australian environmental scientist and a veteran polar explorer.
Joining him are five experienced sailors and mountaineers.
The team will face the same privations as their predecessors as they row across the Southern Ocean in a replica of Shackleton's 6.5m wooden lifeboat, with only the stars to guide them, then cross South Georgia's glacial peaks without a tent.
Woollen clothing will be their only protection from the elements, and they will subsist on pemmican, a stomach-churning mix of dried meat and lard.
Shackleton's team was battered by heavy seas, and the conditions are likely to be challenging this time. Even during the hottest month in South Georgia, February, temperatures average just 9C.
Jarvis was approached in 2008 by Alexandra Shackleton, the explorer's granddaughter, who suggested he honour her grandfather's legacy a century on.
Since then he has become a father to two boys. "Had kids been around when I started planning this expedition, I may have thought twice about doing this," he told Australia's ABC radio yesterday from Argentina, where his team is making final preparations.
The potential hazards, he said, would include capsizing or hitting an iceberg - their boat has no keel - as well as landing on South Georgia "without being bashed against the rocks".
Despite those risks, he was looking forward to emulating a journey which "well and truly bookmarked the end of the heroic era of exploration that started in 1895, when the first person set foot on the Antarctic, and finished with World War I".
Shackleton, who joined Robert Falcon Scott on his first trip to the South Pole in 1901 but later became his rival, was aiming to cross Antarctica from coast to coast. He and his team set sail from England in August 1914, and by December of that year had reached South Georgia. But by January they were trapped by the pack ice which eventually crushed the Endurance.
After it sank, Shackleton realised the crew's only hope of rescue lay with Norwegian whalers stationed on South Georgia. His party reached the island after rowing for 15 days.
Jarvis' team will be shadowed by a modern support ship which will assist in an emergency. Ten members of the public have paid A$30,000 ($37,800) each for a berth on the vessel.
The team will also collect data to draw attention to the impact of climate change. "Shackleton was trying to save his men from the Antarctic," Jarvis said before leaving Sydney last month. "Now we're trying to save Antarctica from man."

The original expedition
1 The expedition's ship Endurance set sail from Plymouth in August 1914, reaching South Georgia on November 5.
2 Two days after leaving Grytviken, South Georgia, on December 5, they had their first encounter with pack ice.
3 After struggling through the ice the Endurance became trapped on January 18, 1915.
4 By February, Shackleton ordered the ship be converted to a winter station and it then drifted northwards. Spring arrived in September but brought little relief, the pack ice eventually crushing the vessel on October 27.
5 By November 15 the ship had sunk, so Shackleton and the crew were forced to camp on the ice. They tried to march across the ice but were forced into retreat, eventually setting off in lifeboats for Elephant Island in April 1916.
6 Shackleton and two of his crew reached Stromness whaling station, after a 51km walk, on May 20, 1916. The following day, three more of his team were rescued from the beach where they landed.

- Independent