Herald Homes real estate editor Penny Lewis takes a look back at some of her favourite homes listed last year.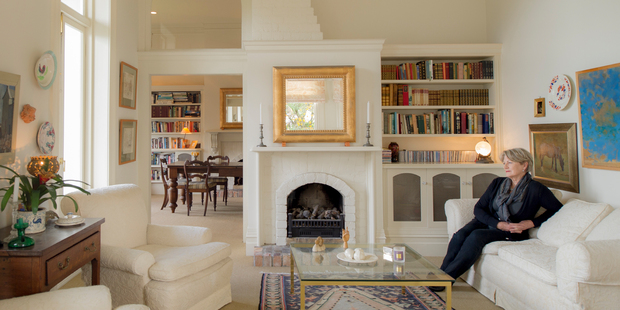 Positioned on the ridge with magnificent views across the water to Devonport and North Head is this superb Parnell property.
Synonymous with Auckland's heritage, it is architecturally designed by the Victorian master Thomas Mahoney. Dilworth Tce was the desired address for Auckland's Victorian gentry.
The design reflects the English tradition of siting houses on a rise with a main garden facade overlooking the view. Rows of multi-storey housing facing the sea were a feature of English coastal towns and generally were not found in the colonies.
Designed by Mahoney, who also designed Auckland's Customhouse, Dilworth Tce was built in then-seaside Parnell in 1899. The terraces were sought-after homes for Auckland's well-to-do, but as land below was reclaimed and soot from coal-fired trains sullied the air from about 1919, Dilworth Tce deteriorated into a slum, filled with overcrowded tenement flats, sly grog shops and brothels. Some estimates say that after World War II, there were up to 300 people living there in cramped conditions.
After Dilworth Tce became registered with the Historic Places Trust, the freehold interest was acquired and another round of renovations started - this time restoring the eight terraces into individual homes.
Today, No 1 Dilworth Tce rests behind a low fence and well maintained hedge. Bathed in sun, this beautiful home of 356sqm is filled with warmth, charm and restful living that extends to a walled, west-facing manicured courtyard and north-facing balconies.
The home is a delight to enter, from its well-maintained exterior to comfortable interior. The large, minimalist kitchen is comfortable and uncluttered. The spacious living room with a low built-in bookcase and fireplace, opens out on to a courtyard surrounded by a manicured hedge.
Across the hall is a second lounge, which also contains a fireplace, and built-in bookshelf and cabinet. An open door leads through to a dining room which, in keeping with the Victorian design, contains a high shelf which stretches across the entire wall.
The formal dining room, like both living rooms, contains a fireplace and built-in cabinet. Polished timber floors line each room, reminding guests of this house's Edwardian past.

1 Dilworth Tce, Parnell
Four bedrooms, three and a half bathrooms and three-car garage.
Size: Dilworth Tce's total land area is 5486sq m, with each property having exclusive use of private courtyards and gardens. House 356sq m.
Price: Still to be settled.
Features: Beautifully restored three-level Victorian townhouse, available for the first time as an individual home since construction in 1899. Set in park-like grounds with sea and city views.