Nutrition experts say folate supplements are effective treatment for some diseases.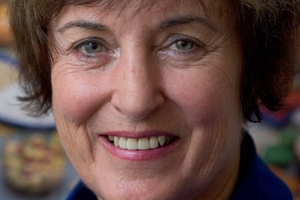 Genetic testing and a vitamin supplement helped dietitian Dr Sylvia Escott-Stump find a stable path for her son after he was diagnosed with schizophrenia.
Similar testing for Auckland University nutrition expert Professor Lynnette Ferguson revealed that she needed to eat plenty of foods containing the vitamin folate to address a food-based risk factor for heart attacks and strokes.
Both women are authorities on nutrition genetics - the meeting point of genes, nutrition and disease. This week, they will address the Dietitians New Zealand conference in Auckland.
Professor Ferguson said one of the testable genes she was working on was related to obesity. It affected satiety - how full a person felt after eating.
"You can overcome it with different eating patterns, eating something like an apple half an hour before lunch and drinking a glass of water so your stomach feels a bit fuller and you're not inclined to keep eating."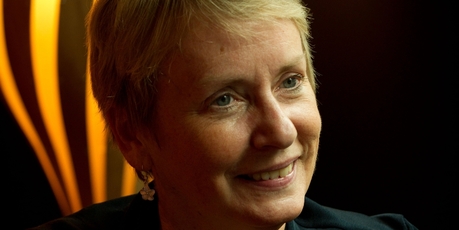 Dr Escott-Stump, the director of dietetic programmes at East Carolina University in the United States, said her son, now aged 28, began having psychotic episodes about 11 years ago.
He was diagnosed with schizophrenia and spent two periods in hospital. He slowly recovered, with the help of anti-psychotic drugs.
After some problems with her son's back were medically investigated when he was 12, it was found that he had a very mild version of spina bifida, a birth defect linked to a pregnant woman having had insufficient folate.
After the schizophrenia diagnosis, Dr Escott-Stump and her two children were genetically tested. She had one copy of a gene variant associated with problems in converting folate into the form needed by the body. Her children both had two copies.
Dr Escott-Stump's son eventually stopped taking his schizophrenia medicine, but still takes a prescription supplement of folic acid, although of a more specialised kind than is routinely recommended for women in early pregnancy. He is mentally stable.
"He finished his degree, got a job and he's gone to graduate school. He was hospitalised twice and we thought he would never be employable, would never finish college."
Dr Escott-Stump said nutrition genetics had changed her family's life.
British researchers, after analysing studies on two gene variations in the folate-processing pathway, said in the American Journal of Epidemiology that one was associated with depression, schizophrenia, and bipolardisorder, "raising the possibility ofthe use of folate in treatment and prevention".