Minister says some stores trying to beat new law on selling psychoactive substances and police have stepped in.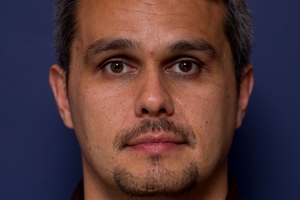 The minister overseeing new restrictions on legal highs has slammed "smarter than the law" rogue traders who have been caught out trying to sell products illegally.
Associate Minister of Health Todd McClay said police had been alerted to instances of merchants flouting restrictions imposed under the recently introduced Psychoactive Substances Act.
It banned legal highs from being sold anywhere but specialty stores.
Those able to be sold under a month-long interim period, ending next week, must have been available 28 days before the change and not in premises now prohibited to sell.
But authorities have been made aware of two stores - one in Wanganui and another in Tauranga just blocks away from a school - which fell foul of that law.
The stores had since been shut down after police and local health authorities intervened.
A Ministry of Health spokesperson said last night that a third case was now being investigated.
"There have been some people that have tried to set up with flagrant disregard for the law ... and there have been other people who thought they were being smarter than the law," Mr McClay said.
"Police and health officials are taking these issues seriously and what's been most helpful is when members of the public have made police or health officials aware so they can follow up more quickly."
Meanwhile, a South Auckland community group is looking to hold a public meeting after its spokesman was able to buy legal highs with disturbing side effects, despite one of the interim sale conditions requiring manufacturers to prove a low risk of harm.
Toa Greening of Team Manurewa said he was horrified to find he could buy a pack of Kryptonite - which listed panic attacks, paranoia and psychosis among its side effects - at a local store just weeks after the ban.
"The only thing I was expecting back on the market was nothing stronger than a cup of coffee," he said.
"It's really disappointing. Lots of people are really upset about it." He now had doubts on the law, which he had believed was "the solution to get rid of them once and for all".
Mr McClay said although he could not speak on that specific product, he expected substances with such side effects would not make it past checks being put in place by regulators.
In all, 15 manufacturers had applied for temporary approvals to sell their products past next Wednesday's cut-off, but none had been approved so far, he said.
"We want to be as cautious as possible when it comes to human health - and I expect the regulators to take that responsibility seriously when it comes to ... approvals."
Police deputy commissioner Mike Bush said police would continue to crack down on rogue traders.
People who suspected illegal sales were urged to contact the police, either through their local stations or anonymously via Crimestoppers on 0800 555 111.