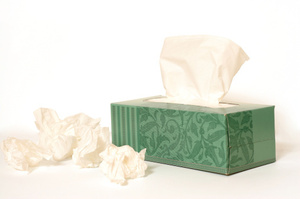 Two city councillors say they have been suffering whooping cough - a disease which has reached epidemic proportions in the Bay.
Rick Curach and Bill Grainger say they have the disease, with Cr Curach noticing a tickle in his throat about four weeks ago, which quickly progressed to coughing fits.
"A relative was diagnosed with reflux six weeks ago but it didn't go away with treatment and the cough is still there. I think I got it from them, while it hasn't been diagnosed we're pretty sure it's whooping cough. I first got mine four weeks ago, I made a note in my diary when I got the first tickle in my throat then after a couple of days it got bad," Dr Curach said.
The worst part about having whooping cough was it kept him awake.
"At the earliest stage, during the night I would wake up six or seven times a night with a cough. I just felt shattered because of the lack of sleep. During the day the coughing isn't continous but you don't know when it's going to happen and when you're gasping for breath afterwards it can be quite embarrassing," he said.
He was not vaccinated and encouraged others to be immunised.
"It would beat going through the symptoms, it's not nice and it goes on for so long," Cr Curach said.
Cr Grainger said he believed he was at the end of his six-week bout, which had not been as bad as Cr Curach's. He doubted he had been immunised as a child and did not know where he contracted it because he had symptoms before Cr Curach.
Both councillors had been attending council meetings but neither knew they had the disease. They said they would not have gone to meetings if they had known they had whooping cough. Councillor Murray Guy said he also had a slight tickle in his throat.
Toi Te Ora Public Health Service medical officer of health Jim Miller said 59 Western Bay cases of whooping cough had been reported this year and the epidemic showed no signs of slowing.
Dr Miller said whooping cough could become dangerous if it was passed on to children and babies so it was important for babies to be immunised.
"I would really encourage parents to immunise their children at six weeks, they're really vulnerable at that point."
Whooping cough (pertussis) symptoms start with a runny nose and dry cough. Coughing gets worse during the next few weeks developing into attacks of coughing. The "whoop" sound occurs as babies draw a breath after a long coughing attack. Children often gasp for air and some make a "whooping" sound. They may also vomit after coughing attacks. Babies might go blue or stop breathing during coughing attacks. Most children are well between the coughing spells. In older children and adults whooping cough may present as an unexplained persistent cough that goes on for more than two weeks. The cough may last for up to three months.
Immunisation
Babies are given three free doses at six weeks, three months and five months old.
Children are given booster doses at 4 and 11 years old.
Pregnant women can also get a free vaccine.
It is recommended family and household members who are likely to be in contact with the newborn get immunised, although there may be a cost associated with vaccinations for adults.
Protection wanes over time. People can get whooping cough some years later, even if they have been immunised or have had it before. That's why it's important for 4- and 11-year-olds to have booster immunisations.
For more articles from this region, go to Bay of Plenty Times