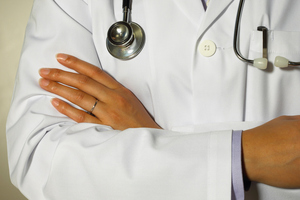 It cannot be proven whether shortcomings identified in a Dunedin man's care contributed to his death, Otago-Southland coroner David Crerar's finding into the death of Peter Wong says.
Mr Crerar found Mr Wong (69), a panelbeater, died on March 1 last year in Dunedin Hospital from severe heart failure following elective coronary artery bypass graft surgery.
Clinicians had appropriately and honestly identified "shortcomings" in his care, Mr Crerar said in his written finding.
Air had been pumped in, rather than sucked from his heart during the procedure.
"The consensus must be therefore that it was more likely than not that there was a maladjustment with the aortic vent tubing going around the roller pump.
"Now that this event has been identified, it is important that the lesson learned is not forgotten," Mr Crerar's finding said.
The health board's own review recommended introducing a double-checking and sign-off requirement for the correct orientation of the aortic root vent sucker.
"The connection between the malfunction, which occurred and which has been reported, and the complications in the recovery of Peter Wong cannot be definitively proven."
Mr Wong, who suffered from type 2 diabetes as well as coronary artery disease, was in very poor health.
The slightest complication from his surgery was likely to have a "catastrophic" effect, yet without the procedure his prognosis was extremely poor.
In a statement, Southern District Health Board patient services medical director Richard Bunton said the appropriate cardiothoracic staff had been alerted to the matters highlighted by the coroner.
The board's own review recommendations were being implemented, he said.