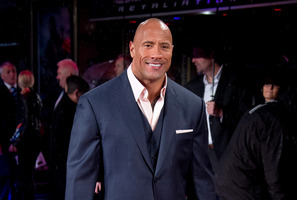 An airline's move to have passengers pay according to their weight, rather than for a seat, has brought mixed reaction.
The Herald received dozens of emails and messages after a story about Samoa Air charging passengers by their weight.
An online unscientific poll on the Herald's website drew in more than 17,700 votes by last night and the majority of people supported the airline's new concept.
A total of 66 per cent said yes, it should be a policy at all airlines.
Up to 15 per cent said maybe - but only for a small fee - while 19 per cent of voters said no, the policy was discrimination.
Samoan community leader Teleiai Edwin Puni, based in Auckland, said Samoans had differing views.
Mr Puni, also a boxing promoter, weighs 200kg. He said he often travelled between Samoa and American Samoa for various events and would most likely avoid travelling on Samoa Air.
"Pay by weight is a bad business decision. Many people, including tourists, will find the new payment system excessive and will seek alternative travel, like catching the ferry to Savaii instead."
The airline's new policy was also the hot talk-back topic on Auckland-based station Radio Samoa.
A number of callers praised the move, saying it was a good way to get overweight people to take a hard look at themselves.
The majority of callers, however, felt the policy went too far and was insulting to Samoans.
One man said: "It's like [the airline] is telling the world that all Samoans are fat."
The rates start from 1 tala (51c) a kilogram on the airline's shortest domestic flight, to 3.8 tala ($1.97) a kilogram for travel between Samoa and American Samoa.
A spokesman for Samoa Air told the Herald that the airline had received mixed feedback from customers. Most of it had been positive and locals did not have any major issues, he said.
"I got one email [Tuesday] afternoon, from someone who didn't like the idea. But we haven't had any major complaints. People are being quite light about it all."
People who wanted to make a booking online were required to estimate their weight so their fare could be determined. Passengers were, however, weighed when they arrived at the terminal.
The spokesman said although the scheme had shed a light on the issue of obesity, the airline had not initially come up with the policy in a bid to fight obesity.
Pay by weight
(Based on travel between Samoa and American Samoa. Rate: 3.8 tala ($1.97) ).
* Former All Black Ne'emia Tialata: 136kg = 516.8 tala (($267.59)).
*Dwayne "The Rock" Johnson (pictured): 120kg = 456 tala ($236.10).
*All Black Jerome Kaino: 113kg = 429.40 tala ($222.32).
*Breakers player Alex Pledger: 115kg = 437 tala ($226.26).