Treasury paper suggest patients could pay more to help control Government spending.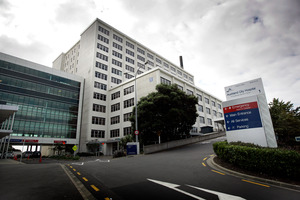 A Treasury paper has floated the idea of adding new patient fees for public health care and splitting elective surgery units out of hospitals so they can compete for state funding.
Written as background for long-term fiscal projections, the paper looks at how to control the "large and growing" state spending on health, which takes around 20 per cent of core Crown expenditure.
It suggests assessing whether increasing patient co-payments or extending them to new areas of health care would help cut cost growth. Some of the main co-payments now are the $5 prescription fee, up from $3 since January, that most users must pay for state-funded medicines, and the variable charges imposed on many patients by GPs to top up state funding.
But the paper notes charges that are too high could divert patients from GPs to free public hospitals and deter others from seeking treatment, possibly increasing the state's costs for more complex treatment later. And it suggests greater use of co-payments could be targeted at those on higher incomes.
Health Minister Tony Ryall says there are no plans to increase co-payments or introduce new ones.
The paper also supports having fewer agencies buying health services for the Government, reconsidering the role of primary health organisations (PHOs) as purchasers, and splitting elective surgery away from health purchasers.
At present, district health boards are the main health service buyers, although some have regionally amalgamated some funding powers.
DHBs also own and operate elective surgery units within public hospitals, although some have built stand-alone elective surgery hospitals, as Waitemata is doing on the North Shore. DHBs also buy some elective surgery from private hospitals.
The paper says: "The case for separation is much stronger for services such as elective surgery where purchasers can choose between several providers and there is potential for competition. Acute services, on the other hand, may be less amenable to such a split."
Senior doctors' union director Ian Powell said Treasury was naive to assume competition will reduce costs and improve quality, and the report was a recipe for the destructive fragmentation of the 1990s.
Money-saving ideas
*Pharmacists and nurses could do some tasks done by doctors
*Reduce the number of state health-funding agencies
*Split elective surgery units away from district health boards
*Increase existing patient fees
*Extend patient fees to areas of state-funded care that are free
*Greater use of patient fees for those on higher incomes
Source: The Treasury