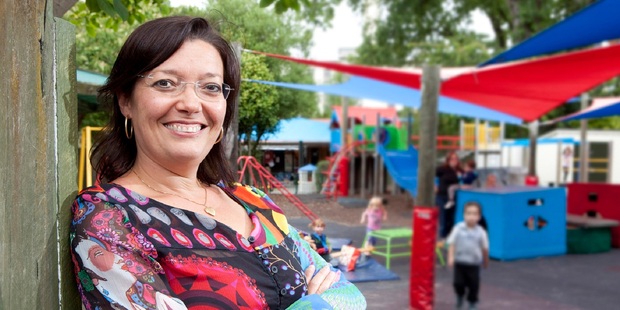 For a country that was first in the world to give women the vote, New Zealand's treatment of pregnant women and new parents in the workplace is appalling, a University of Canterbury law expert says.
Professor Annick Masselot said many women were being forced out of their jobs because they were considered to be more costly than men, despite legal protection.
Women in New Zealand and around the world still face discrimination from their employers and greater progress is needed to be fairer to pregnant working women, she said.
"Cultural stereotypes are still very much alive in New Zealand and across Europe and women are still perceived as the main carers and, therefore, not primarily as workers with full employment rights."
She said women were not only discriminated against for taking maternity and parental leave, but because of the next 15 years of school holidays too, she said.
"It is parenting which is at the heart of the discrimination and it is mostly women who suffer from it because it is women who perform the vast majority of the domestic care.
"The level of protection granted to pregnancy, maternity and parenthood is more sophisticated for those working in the public sector than for workers in the private sector.
"The vast majority of women end up working in the public sector, which is then seen as responsible for managing pregnancy and childcare-related problems."
Masselot said pregnant workers were more likely to suffer discrimination in the private sector than the public and the introduction of pregnancy and maternity rights had created a barrier to women's employment.
Employers and Manufacturers association spokesman Gilbert Peterson said he would be "very disappointed" if that were the case, as New Zealand business productivity depended on equal representation in the workplace.
"From our point of view, women are an untapped resource," he said.
"Their skills are needed in the workplace and the longer most of them can be held in the workplace doing the job that they're good at, the better it is for the business that's employing them."
Peterson didn't think maternity leave had created a barrier for employers, but it could break the employee career path, he said.
"Basically, if we accept - which we certainly do - that women and men bring different skills and equal productivity benefits to the workplace and women are less represented in the workplace, we obviously have a productivity opportunity which we're not taking advantage of."
Equal numbers of men and women in the workplace would lift New Zealand's productivity, he said.
"We wouldn't say that we believe or disbelieve that there is much [discrimination] but if that were shown to be the case, it would be disappointing because it would mean some employers are shooting themselves in the foot."
Masselot recently presented a report on pregnancy discrimination at a European Commission legal seminar in Brussels.
- nzherald.co.nz