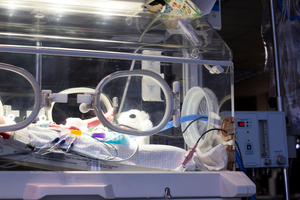 A mother who lost her baby after her midwife failed to detect her foetus' abnormal heart rate was failed in her care, an authority has found.
The mother was induced at Northland District Health Board in late 2009. During her labour the fetal heart rate increased and a cardiotocogram (CTG) was carried out.
However, instead of monitoring the fetal heart rate, the mother's heart rate was recorded and found "overall reassuring", by the hospital midwife, the Health and Disability Commissioner found.
The mistake was not detected until several hours later, when a senior midwife noted that the CTG was monitoring the maternal heart rate and alerted the hospital midwife.
The senior midwife repositioned the CTG and saw that the fetal heart rate was abnormal, said the finding.
Soon after giving birth, the mother lost her baby.
Commissioner Anthony Hill found the midwife failed to use appropriate equipment, to correctly read the CTG and to request assistance even though she was unsure.
"She said that, although she was uncertain, she was embarrassed to ask for help," he said.
"The woman's lead maternity carer (LMC) and a senior hospital midwife also failed to appropriately monitor the maternal and fetal wellbeing."
The LMC left the hospital without adequately arranging for an epidural for the mother or handing over the woman's care to the hospital staff.
Mr Hill found the district health board let the woman down and breached the Code of Health and Disability Services Consumers' Rights.
He made several recommendations that have been complied with, and the DHB has made "significant changes to its systems" including training on the use of CTGs, and added supervision and education for new midwives.
- APNZ