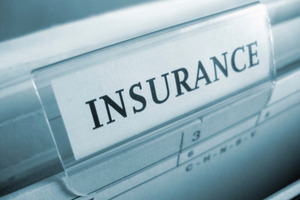 An Australian business that has just bought one of New Zealand's largest health insurers will launch a marketing drive to get more new clients under 40.
Mark Fitzgibbon, chief executive of NIB, which paid $103 million for Tower Health, said the younger age bracket would be a target for the business as it expanded here, aiming to draw in these clients with extra offerings particularly in dental and optical cover.
But he also acknowledged that younger people were often reluctant to take out health insurance, regarding themselves as somewhat bulletproof.
NIB, not known in New Zealand, is also looking to back a sports team to become more of a household name after it ditches the Tower brand in the next year. In Australia, NIB sponsors the NRL State of Origin series.
"We're looking for a major sponsorship and a New Zealand-centred sport," Fitzgibbon said on a visit to Tower Health last month.
New Zealand would require some "serious investment" in a market Fitzgibbon said had relatively low rates of health insurance compared with Australia.
Health insurance was not a necessity in countries such as Australia and New Zealand, which had comparatively effective public health systems.
"We're like a bottled water company: we compete with a free system," he said.
Australia has community rating, which means health insurance providers offer policies at the same price to everyone, regardless of health status.
In New Zealand, the risk-based system means policies are priced according to age bands, resulting in leading insurer Southern Cross examining ways to cap or reduce premiums for those aged 65-plus while not punishing younger policyholders. Southern Cross could not resolve this dilemma and has ditched plans for a radical overhaul.