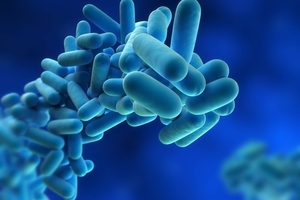 One Canterbury person has died this week and a further 10 have been hospitalised in the region this month from Legionnaires' disease.
All of those affected are believed to have caught the disease from using compost or potting mix while gardening.
A twelfth person has also become sick, from a different type of Legionnaires disease.
The person who died had been using potting mix, said Canterbury medical officer of health Dr Alistair Humphrey, who told Radio New Zealand such avoidable deaths were "terrible tragedies''.
Most of those affected in the region were older, he said.
"It generally affects older people. It's more serious if you're a smoker or if you have a pre-existing respiratory illness but it can affect anybody of any age,'' Dr Humphrey said.
Almost all of those who were hospitalised have been discharged, and the last person is likely to be discharged this week, he said.
Leaving potting mix in the sun and some production processes can cause the production of more legionellas he said. Those affected by the disease this month had used mix from different sources.
He advised people to protect themselves by opening bags of mix outdoors with scissors, to avoid spreading the bacteria while ripping the bag, to wear masks and gloves and dampen down the mix to stop the dust from flying around.
- APNZ