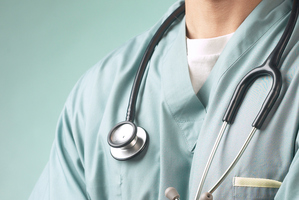 The tribunal said significant restraint and self discipline was needed by nurses. Photo / Thinkstock
A Dunedin nurse has been ordered to pay $10,000 and has had his licence suspended for three years after he entered into a sexual relationship with one of his "vulnerable" patients.
Michael Christopher Roberts, formerly of Dunedin but now living in the United Kingdom, was working as a nurse at Dunedin Hospital when between 2007 and 2010 he entered into an inappropriate relationship with a patient, the Health Practitioners Disciplinary Tribunal heard.
In October 2007 the patient, identified only as Ms N, was admitted to Dunedin Hospital and then again on December 4 that year for an ongoing, unnamed condition.
At this time the woman had been separated from her husband for about 12 months and she had lost a considerable amount of weight.
"She thought she looked horrendous and that no one would ever want to be in a relationship with someone who was so sick.
"Ms N describes herself as being extremely vulnerable at that time," the report said.
At one stage when Ms N was in hospital Roberts gave her his cell phone number and acknowledged that "this is highly unprofessional".
Ms N had enjoyed Roberts' company during her admission, the report said.
"He would often spend time speaking to her when he was on duty and had been her nurse on a number of occasions. She had just been diagnosed with an extremely debilitating disease and did not think anyone would love or care for her, but then along came a nurse who showed an interest in her and did not seem to worry about the "horrible" shunt in her arm."
A sexual relationship began between the two, and the pair ended up living together in a home Ms N had purchased.
During their relationship Roberts continued to nurse Ms N when she was admitted to hospital.
In November of 2010 Roberts left Ms N.
He then moved to England where he is currently working as a registered nurse in an outpatients clinic.
Ms N eventually laid a complaint with the Nursing Council and it was then taken to the Health Practitioners Disciplinary Tribunal
"Forming a sexual relationship with a patient is recognised as being an abuse of power by the nurse against a patient who relies upon their care. As a patient, Ms N was vulnerable."
She was very unwell and came to know Roberts when he cared for her.
"This clearly amounts to professional misconduct."
The tribunal suspended his registration for three years, censured him and ordered him to pay $10,000 towards the costs to the investigation, prosecution and tribunal costs.
Meanwhile, a Palmerston North nurse has been deregistered after he was charged with indecently assaulting a 14-year-old girl.
In December last year Ewen Douglas Rae was with the girl, whose name is suppressed, when he approached her and held and kissed her.
He eventually left and the girl complained.
He was criminally charged and a judge at the Wanganui District Court sentenced him to 12 months' imprisonment.
The tribunal said significant restraint and self discipline was needed by nurses, as with many other health practitioners, who came into daily contact with people and their bodies.
"Where a nurse, such as Mr Rae, is convicted of an offence involving behaviour of a sexual nature and that is involved here, especially to a young and vulnerable person, this reflects completely adversely on what is required of him professionally as a nurse and the restraint and self control that then being a nurse demands."
The tribunal cancelled Rae's registration and censured him as well as ordering him to pay $1000 in costs.
In another case, Auckland pharmacist Wayne David Baker, who was convicted in the Auckland District Court on 93 offences of using a document for pecuniary advantage, has been suspended for nine months and been censured.
Another Auckland pharmacist, Ashley John Dunn, has been suspended for three months and been censured after he was convicted in the Auckland District Court of 47 offences relating to using a document for pecuniary advantage.
- APNZ