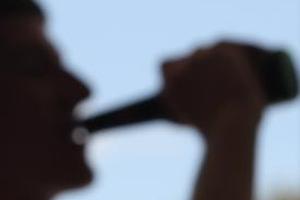 University students are increasingly making themselves vomit after drinking alcohol, according to new research.
Canterbury University psychologist Natalie Blackmore found 57 per cent of male students and 42 per cent of female students reported self-induced vomiting after drinking alcohol, The Press reported today.
The Master of Science thesis study covered 102 male and 159 female university students aged 17 to 35.
The average number of standard drinks men had in one sitting was 6.38 and for women it was 4.12 drinks, but one man told researchers he had an average of 30 standard drinks per session.
Many believed self-induced vomiting was acceptable, especially men, who were more likely to do it to carry on drinking.
For women, it was more often related to eating disorders, the research found.
More than half of female students had engaged in "social bulimia", where they intentionally vomited during a drinking session.
Christchurch youth health specialist Sue Bagshaw said the main danger of self-induced vomiting was losing potassium, which could cause the heart to stop.
"I think there is a theory around that if you don't have so much alcohol inside you, you won't get so much of a hangover.
"But I think that's an old wives' tale."
- NZPA