Young widow faces the future without the love of her life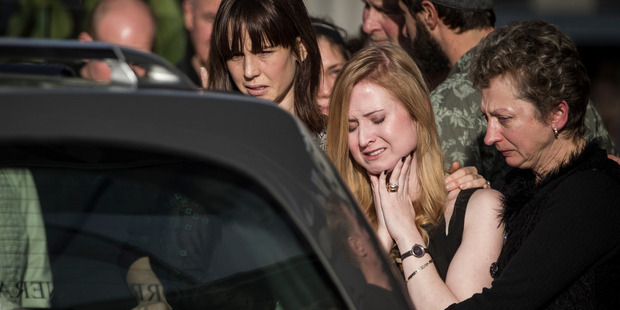 Craig and Nina Lansdowne were happily married and had landed their dream jobs in Sydney.
They were excitedly planning a future with the perfect home and a family. But Craig's "incredibly rare" death from an undiagnosed heart problem at the age of 25 has shattered his young wife.
"We had our lives all figured out and sorted," Nina, 24, told the Herald on Sunday.
"I have no idea what I'm going to do with my life now."
The two moved to Australia in January to pursue their careers after graduating with first-class honours in their fields.
Craig landed a job at a top Sydney industrial design firm and Nina found work as a podiatrist.
On July 17, they went to bed as normal, reading their books before they turned off the light about 10.45pm.
About 11.30pm, Nina realised something was wrong. "Everything's quite blurry about what happened ...
He was non-responsive.
"The paramedics came and tried resuscitating him for like 50 minutes. They did everything — put him on the ventilator, gave him adrenalin, gave him the defibrillator — but it just didn't work," Nina said.
At his well-attended funeral in Albany, Auckland, yesterday, family described a creative and passionate man with an off-beat sense of humour and a strong sense of justice.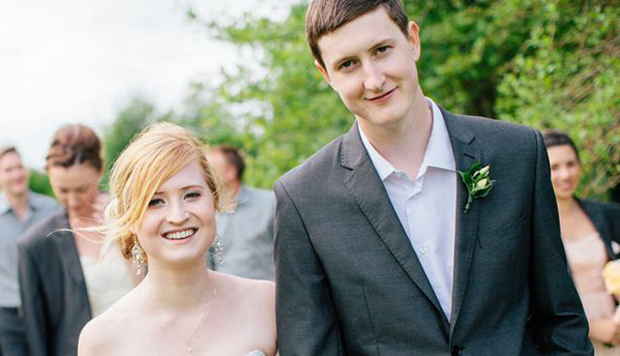 The couple married in 2012. Photo / Kimberley Elizabeth

"He was a real goal-setter," said father Ron. "If he had a plan he put things in place to achieve them."
Ron said he found out about his son's romantic side only after his death, when Nina shared letters he had written to her.
"His absolute love for Nina and Nina's love for him rounded off his character and really helped develop his amazing, beautiful mind."
His mother, Jackie, struggled to comprehend her loss.
"Why God took you in the prime of your life, just when I was getting to know the beautiful man you were becoming, I'll never understand," she said.
"Right now, everything is too hard, too big, too sad."
Craig, a keen outdoorsman, had no known medical conditions.
The coroner gave a preliminary finding of a cardiac incident, with a potential connective issue with his aorta.
Nina told the Herald on Sunday: "I believe that he died in his sleep. If he had to, then I'm glad that he didn't feel pain."
The couple, who began dating in 2009, married in November 2012.
"Sydney was the next big step into something really awesome," Nina said.
Heart Foundation chairman of heart health Rob Doughty said it was rare for young people to die of heart-related problems; only a few cases occur in New Zealand each year.
"It is usually related to a congenital heart abnormality, and many of those are not recognised because they're quite subtle. So they're often not detected until a sudden and potentially tragic event like this one."