Disease kills passenger who took several planes, and respected Sierra Leone doctor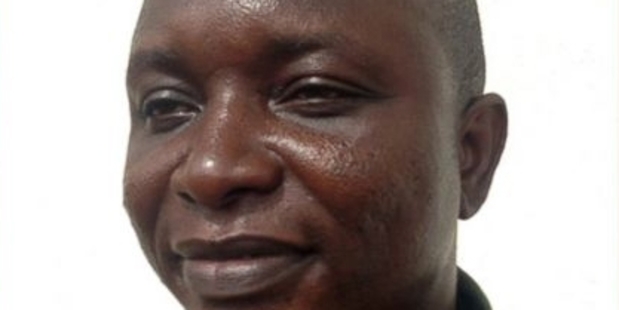 A leading doctor who risked his life to treat dozens of Ebola patients died from the disease, as a major regional airline announced it was suspending flights to the cities hardest hit by an outbreak that has killed more than 670 people.
Dr Sheik Humarr Khan, who was praised as a national hero for treating the disease in Sierra Leone, had been in quarantine. Health workers have been especially vulnerable to contracting Ebola, which is spread through bodily fluids such as saliva, sweat, blood and urine.
The Ebola outbreak is the largest in history with deaths blamed on the disease not only in Sierra Leone and Liberia, but also Guinea and Nigeria. The disease has no vaccine and no specific treatment, with a fatality rate of 60 to 90 per cent.
Binyah Kesselly, chairman of the Liberia Airport Authority board, said police are now present at the airport in Monrovia to enforce screening of passengers.
Airline ASKY said it was temporarily halting flights to Monrovia and Freetown, Sierra Leone.
The measures follow the death at the weekend of a 40-year-old American man of Liberian descent, who had taken several flights on ASKY.
Patrick Sawyer, who worked for the West African nation's Finance Ministry, took an ASKY Airlines flight from Liberia to Ghana, then on to Togo and eventually to Nigeria where he was immediately taken into quarantine until his death.
His sister had died of Ebola though he maintained he had not had close physical contact with her when she was sick.
Sawyer was vomiting and suffering from diarrhoea. Experts say he could have passed on the disease to anyone sitting near him or who used the same toilet on one of the planes. They are now trying to trace fellow passengers.
Patients are contagious only once the disease has progressed to the point they show symptoms.
The early symptoms of Ebola - fever, aches and sore throat - mirror many other diseases including malaria and typhoid, experts say. Only in later stages of Ebola do patients sometimes experience severe internal bleeding and blood coming out of their mouth, eyes or ears.
In West Africa medical facilities are scarce and some affected communities have in panic attacked the international health workers trying to help them.
Expert view
"We are living in a completely interconnected world where disruptions in countries far away will have major impacts. The most dangerous infections of humans have always been those which have emerged from other species. They are a potential major threat to us. Emerging infectious disease is a global grand challenge."
- Sir Mark Walport, the British Government's chief scientific adviser
- Telegraph Group Ltd
- AP, Telegraph Group Ltd