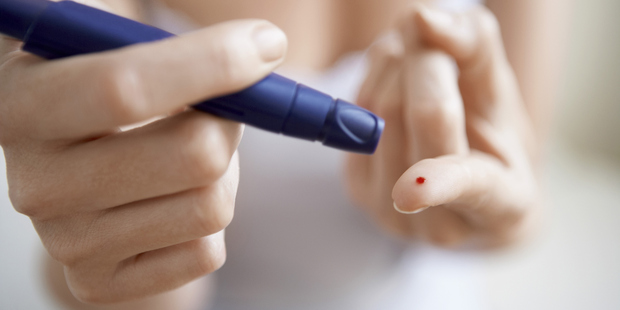 A single protein jab has been shown to reverse diabetes in the laboratory, raising hopes of effective new treatments.
In obese mice with a rodent version of Type 2 diabetes, just one injection of the protein FGF1 restored blood sugar levels to a healthy range for more than two days.
Continued treatment with the protein not only kept blood glucose under control, but reversed insulin insensitivity, the root cause of the disease.
People with Type 2 diabetes gradually become less sensitive to the effects of the hormone, forcing up their blood sugar.
US lead researcher Professor Ronald Evans, director of the Gene Expression Laboratory at the Salk Institute in La Jolla, California, said FGF1 offers a new method to control glucose "in a powerful and unexpected way".
Currently available diabetes treatments aim to boost insulin levels and reverse insulin resistance by altering gene activity.
But the drugs cause unwanted side effects and may lower blood glucose levels too far, leading to life-threatening hypoglycaemia.
In 2012, the Salk team discovered that FGF1 - a long-ignored "growth factor" protein - helps the body respond to insulin.
Mice lacking FGF1 quickly developed diabetes when placed on a high fat diet, suggesting that the protein played a key role in managing blood glucose levels.
The scientists were surprised when they injected FGF1 into obese mice with diabetes to assess the protein's effect on metabolism.
In every mouse, a single dose rapidly caused blood sugar to drop to normal levels.
"Many previous studies that injected FGF1 showed no effect on healthy mice," said Dr Michael Downes, also from the Salk Institute, who took part in the research published in the journal Nature.
"However, when we injected it into a diabetic mouse, we saw a dramatic improvement in glucose."
FGF1 had a number of advantages over the diabetes drug Actos, which is associated with side effects ranging from unwanted weight gain to dangerous heart and liver problems.
Even at high doses, the protein did not trigger such effects or cause glucose levels to drop dangerously low.
Instead, the body's own ability to regulate insulin and glucose was restored, keeping blood sugar within a safe range.
About three million people in the UK have diagnosed diabetes and 90 per cent of cases are the Type 2 form of the disease, while a further 850,000 people may have the condition without knowing it.
- PAA