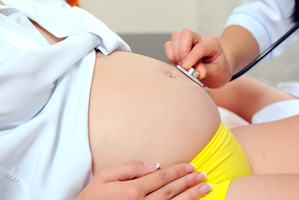 Bereaved West Coast grandparents say it's "disgusting" the West Coast District Health Board still hasn't explained why their grandson was stillborn.
The tragedy - for which the family blames the midwife - happened in December 2012.
The DHB's investigation was supposed to be completed by the end of November last year.
The grandfather said the family was distressed by the delay.
"We haven't heard a single word from the DHB, it's very disappointing. It's caused a lot of grief and it's actually disgusting on their side of it."
The family was considering obtaining legal advice, he said.
DHB programme director Michael Frampton said it had completed the root cause analysis report.
"It is our responsibility to ensure that in the first instance we meet with the mother of the baby to ensure she is fully informed of the outcome of the investigation.
It is inappropriate at this point to make any further comment. We hope to meet with the mother as soon as possible."
The grandparents believe their previously healthy, full-term grandson was stillborn because a DHB midwife didn't do her job properly.
They maintain that if the midwife had checked the baby's heartbeat when she was asked to do so, she would have found he was in distress from the prolonged labour and ordered an emergency caesarean.
By the time their daughter - a 30-year-old first-time mother - was admitted to hospital, three days after her labour began, the baby had died.
The family has made formal complaints to the DHB and the Health and Disability Commissioner.
For legal reasons, The News can't name the family, the midwife, or where the baby was born.
His death was one of 10 serious events reported by the DHB for the year ended June 30, 2013, six more than the previous year.
Four of the events involved maternity services, prompting the DHB to commission a review of the services last year.
- The Westport News